The Hottest Summer Food Trends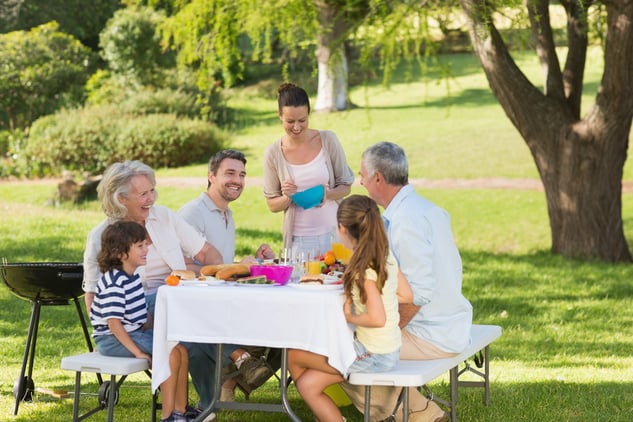 Summer is approaching at rapid speeds and after 14 months of staying indoors other than to grab essential items, things are slowly progressing towards opening back up in Canada. Staycations are the newest trend and as restrictions ease up, the excitement to reunite with loved ones is on everyone's mind. While this summer won't look quite the same as summer's past, there are a lot of thrilling trends retailers and wholesalers can look forward to focusing on when encouraging consumers to safely get back out there.
PICNICS AND PRE-PACKAGED GALORE
There's nothing better than fresh air on a warm summer day, and picnics provide just the excuse to ease back into spacious hangs with friends while sharing and creating memories. Pre-packaged platters of meats, veggies, cheeses, sandwiches and others snacks are in to be a trend this season. Grab and go items have already taken off throughout the last year, and pre-packaged, individually wrapped items are still soaring in sales.
As we jump into summer days, having items customers can quickly select and take on the go will be the key in getting back to some sense of normalcy. With regulations easing up, many consumers are ready to get back to sharing these fun-filled moments with friends, and what better way to do so than with a traditional picnic.
HEALTH CRAZE
Throughout the pandemic, taking care of our bodies has become a priority across the nation. Many consumers have been cooking more homemade and healthy meals, indulging in balanced consumption. Not only has there been a move towards more vegan and vegetarian styled dishes, but people are noticing the difference in how healthier meals make them feel.
Progressing through the summer, offering items that communicate health advantages and nourishment will encourage consumers to continue striving for being aware of what they put in their bodies. The key is to combine healthy snackage with simple and easy to put together options.
EMBRACE THE MEAT
From making Charcuterie boards to slow cooking tenderloins and other kinds of meats, throughout the last year sales have increased drastically on high-quality meat. Many consumers are embracing mealtime menus that include chops, roasts and sausages. Not only does meat provide plenty of hearty flavour, but there are so many ways to cook different kinds of it.
Acting as an all summer inclusive, meat sales will likely drive fun-filled days of barbecue where people can interact while enjoying the outdoors and comforting rays of the sun. BBQ styled settings are an American tradition that everyone loves and they've spread worldwide in becoming an enjoyable experience for everyone. It's often cost-efficient, allowing families and friends to gather and cook a variety of ribs, burgers, hot dogs and more, ensuring there's something on the grilled menu for everyone.
KEEP UP WITH THE LATEST TRENDS
Our experts are constantly monitoring changes in the market, looking out for consumer favourites, and analyzing data that impacts the industry as a whole. We look forward to bringing foodservice operations back together with consumers this summer. Remember to be safe and continue practising social distance guidelines as necessary.
Let's get together and have an honest discussion about what would benefit your restaurant.