The History of Charcoal & How Mibrasa Is the New Upscale Future

As the warmer weather approaches and BBQ season starts to take off, the taste of charcoal is on everyone's mind when they think about their favorite BBQ dish. As a commercial kitchen, attempting to capture this outdoor taste in an indoor kitchen has not always been the easiest dish to make, especially when trying to replicate that great grilled taste. With Mibrasa, your indoor commercial kitchen can bring the outdoors to your customers.
Why does it have to be charcoal?
Cooking and grilling outdoors has been a part of the North American culture for several hundred years. In the 1950s, Edward Kingsford sought out a cooking method that could be enjoyed outdoors in this new suburban backyard, and the charcoal grill was born. This grill elevated that outdoor cooking that to a new level, and made charcoal grilling one of the most sought after cooking styles around.
The unique taste that comes with burning charcoal and using it to smoke meats and veggies on a grill is a North American staple and nostalgic to many customers when they bite into their dishes. Any time a restaurant can add charcoal-grilled menu items on, they are often a big hit and have customers returning for more.
Challenges of Cooking Indoors With Charcoal
When cooking with charcoal, it has a tendency to generate a lot of smoke, which is why it is ideal for outdoor cooking and not often used inside commercial kitchens. Even with vents in a standard commercial kitchen, this level of smoke is not easily manageable in most commercial kitchens. With many of these commercial kitchens being tight on space and just outside the dining room, having a smoky kitchen is not a good working environment. There is a new option, however, for commercial kitchens who want to bring charcoal back from the backyard or campsite and into a new dining experience that captures the taste of charcoal in their dishes.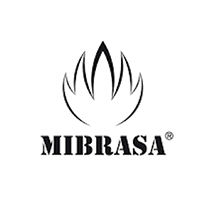 How is Mibrasa shifting this former challenge?
The biggest factor in mastering a charcoal grill is to manage the flame when a chef is trying to cook inside with charcoal. With the Mibrasa grills, commercial kitchens are able to manipulate the airflow of these grills as a way to manage the smokiness in their kitchen. We've already given you a quick look into how Mibrasa works, but want to drive home why we think it's the newest upscale future of charcoal cooking- indoors!
By managing the airflow and the flame of the charcoal, chefs have the ability to add char-grilled dishes to their summer menus to fit the tastes of their customers.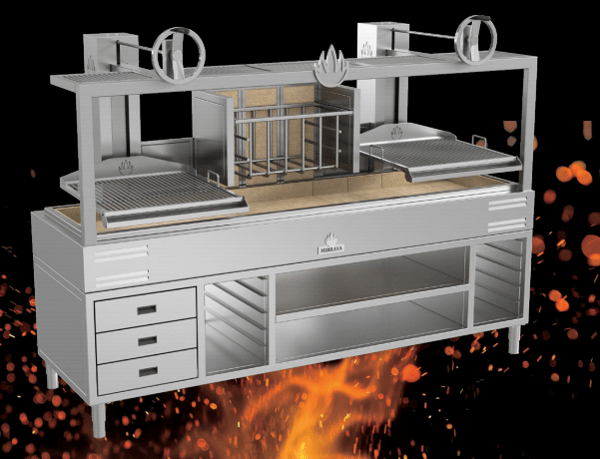 Leading Steel
These Mibrasa grills are only able to bring that charcoal taste to interior kitchens because of the quality steel used to produce this equipment. Maintaining the heat and smoke that comes with using charcoal as the base of your dish can only be contained with high-quality steel.
Accessories For Your Mibrasa
Before you purchase your Mibrasa, know that you have a number of accessories and options at your disposal to make the charcoal dishes you desire. With a number of attachments, you can grill more than burgers and dogs for your customers. Take on large cuts of meats to smoke for hours or char up several types of protein for your summer dishes.
Adaptable For All Kitchen Sizes
This Mibrasa grill is not designed only for the larger commercial kitchens. When you order your Mibrasa grill, you can have it customized to fit in tight spaces and small commercial kitchens that may be operating in small quarters. After all, it does have the ability to operate in something as small as a food truck.
Are you ready to shift your menu to embrace that charcoal flavor? If so, reach out today for more information about the Mibrasa grill and how we can get yours delivered soon.
Mibrasa has chefs around the world buzzing. Learn more directly from them.