The Benefits of Irinox MultiFresh Blast Chillers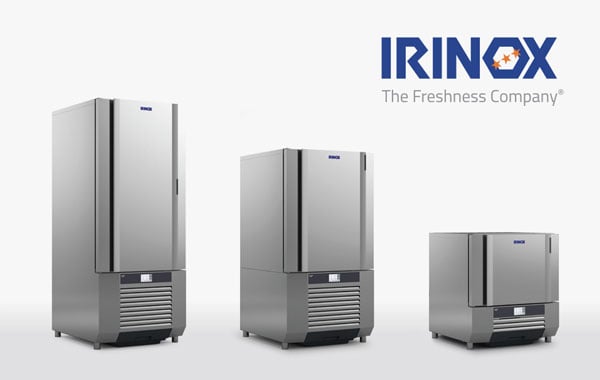 Ask a Millennial. Ask her what her biggest values are when it comes to food. You'll likely hear transparency as one of the traits she most admires in a restaurant. He might tell you he prefers when restaurants source ingredients that are local and sustainable. And a third factor you'll almost certainly hear is a restaurant or foodservice operation that focuses on "fresh."
So how do we define fresh?
For starters, it means something freshly picked from the garden or freshly caught in the sea. But fresh doesn't have to end there. It's all about preserving a moment in time. Whether an ingredient comes straight from the ground or from the oven, operators can preserve that moment with blast chilling capabilities.
Freshness can also be achieved with the right type of foodservice equipment, particularly with blast chillers. In commercial kitchens across Canada, efficient blast chillers can improve production times, extend the shelf life of ingredients, improve quality over foods stored in other methods, and eventually result in savings in both time and money.
So what kind of blast chillers can provide these benefits?
Consider the MultiFresh from Irinox
MultiFresh Blast Chillers from Irinox are the first and only units capable of operating cycles with temperatures of +85º C to -40ºC. With the press of a button, it's possible to blast chill, shock freeze, thaw, regenerate, and even cook at low temperatures.
When you consider the full range of capabilities, an operation can gain a significant advantage over kitchens without an Irinox MultiFresh Blast Chiller. Some of the benefits include adding variety to menus, enhanced kitchen organization and production, reducing waste and food cost, and even allowing for a little creativity.
One of the great factors in blast chilling and shock freezing is they can benefit all types of operations. From university campuses to small town church kitchens, see how MultiFresh Blast Chillers from Irinox can help your operation.