Irinox MultiFresh Next Blast Chillers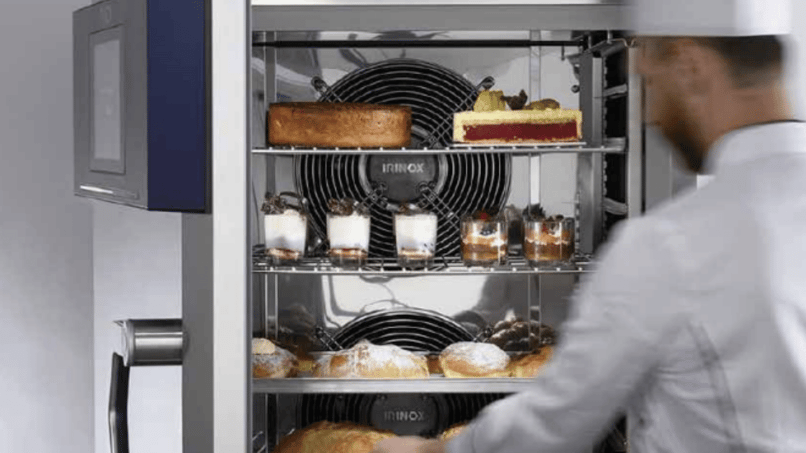 Blast chillers are some of the most versatile units in Canada's commercial kitchens. There are many reasons you should use a blast chiller. Including how they can help reduce food costs, food waste, and labor. Have you ever wondered how to maximize the use of a blast chiller to get more benefits for your foodservice business? Achieving the next level of sustainability and performance is easy when using an Irinox MultiFresh Next blast chiller.
SUSTAINABILITY
The benefits of the MultiFresh Next start before it even reaches your kitchen. Using propane, which is an eco-friendly gas that doesn't impact or damage the ozone layer, the Irinox MultiFresh Next consumes up to 40 percent less for chilling or freezing in comparison to a standard blast chiller. Helping consume energy even while chilling quicker.


PERFORMANCE
Busy commercial kitchens need equipment that is high performing and high power every time it's used. MultiFresh Next completes a chilling cycle up to 25 percent faster than traditional blast chillers. Available in six sizes, the MultiFresh Next works for any sized business and can blast any type of food from 90º Celsius to under 3º Celsius. With Standard and Turbo packages available, there's a performance level for every commercial kitchen.
And with the optional Eco Silent add-on, compressors and fans increase the cooling and freezing capacity by up to 30% with a very low level of sound emissions. Providing employees with a more comfortable work environment.


FUNCTIONALITY
With up to 12 functions and 150 different cycles, the MultiFresh Next blast chiller is customizable for any commercial kitchen need.
The Essential format is the basic configuration for all units. With traditional functions such as cooling, rapid freezing, cold storage, and non-stop cooling/freezing the Essential always guarantees excellent results in terms of quality and uniformity of temperature.
With the Excellence configuration, 12 functions are available including hot preservation, defrosting, chocolate melting, leavening, pasteurization, and drying. With configurations for pastry chefs, bakers, ice cream creators, and restaurants that use low-temperature methods, the MultiFresh Next works with every menu. And remote monitoring, an easy to understand display panel, and the ability to save HACCP data, employees save time and labor so they can concentrate on other tasks.
Ready to learn more about the benefits of blast chilling?
Check out our comprehensive blast chilling case study library from Irinox, and see how other operations are using blast chillers to save time and make more money.