Spotlight on Concordia Coffee Systems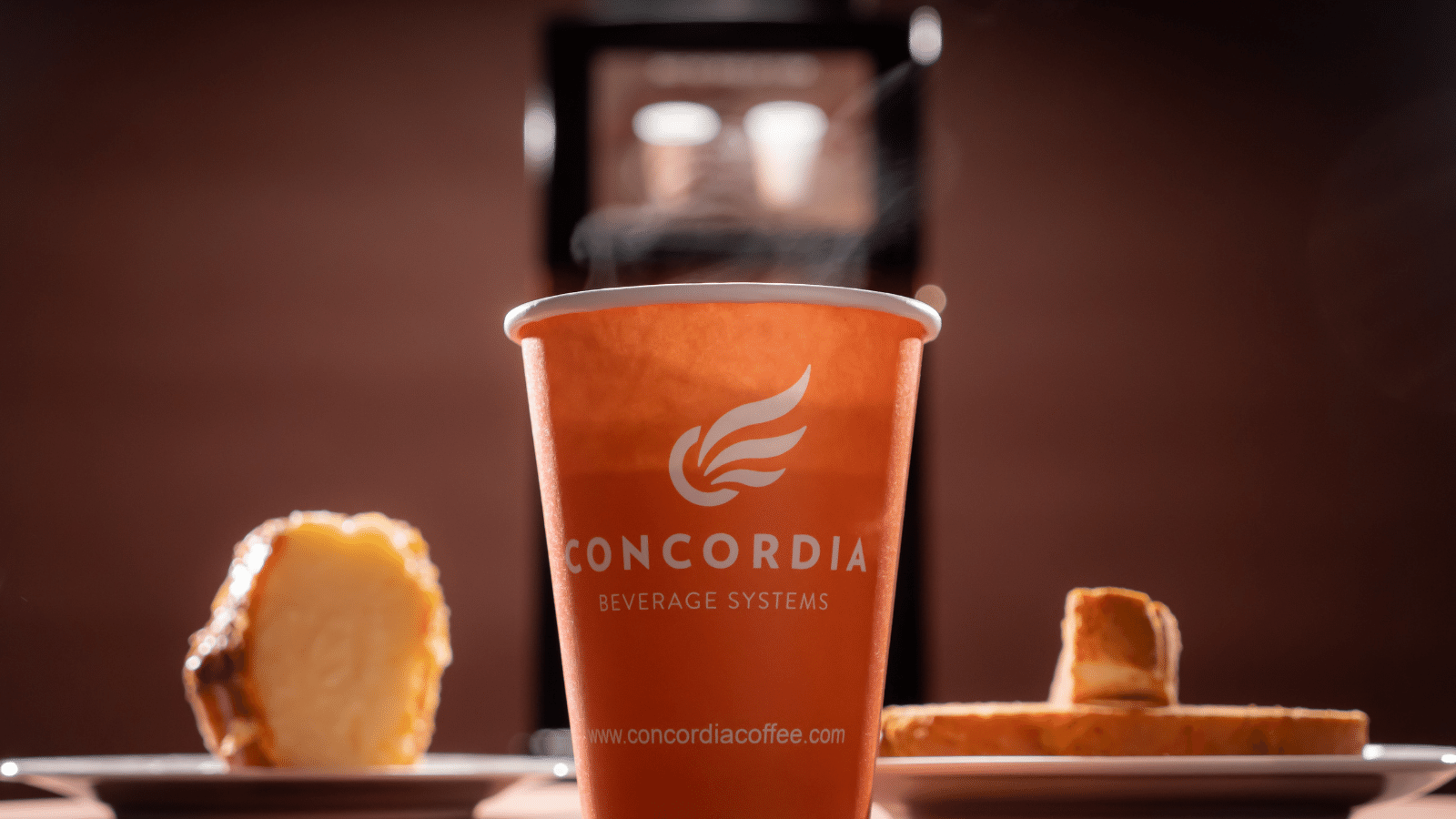 A brand that originated out of the Pacific Northwest, Concordia Beverage Systems sits at the intersection of coffee and technology. The trends affecting the coffee industry over the last several years came as perhaps less of a surprise to company bosses of this innovator in the coffee field.
This was due partly to the use of technology and partly due to having long-time coffee industry players on staff. Since the company's original founding in 1989, this "bean-to-cup" brand has never had to wake up and smell the proverbial coffee. It has always had this ability, allowing it to become the industry leader it is today.
About Concordia
Despite being a company that serves the B2B market like restaurants, hotels, university campuses, and convenience stores, Concordia's turn-on-a-dime adaptability allowed it to survive and then thrive under the trends caused by the COVID-19 pandemic.
Part of this had to do with how easy Concordia's coffee machines are to use. They're designed so that the end-user can make a cup of quality coffee quickly and with minimal training.
Case in Point? People who've had a surprisingly tasty cup of coffee at the local convenience store or hospital cafeteria may have benefited from a little Concordia Beverage Systems magic.
A Look Into The Concordia Family
Concordia's four coffee machine models are the reason why the end-user can make coffee magic, despite having little to no training as a barista.
The Concordia Integra makes it possible for the average convenience store customer or college student to brew a fresh latte, hot chocolate, or mocha up in just seconds.
Push-of-the-button technology gives these end-users around 250 different drink combinations to choose from. The machine also offers point-of-sale pay technology that works with student ID cards and other payment methods so customers can help themselves without the need for additional labor.
The Xpress also offers point-of-sale payment options and push-button menu technology. Additionally, the machine's menu gives users options to put in their espresso-based drinks, like syrup flavouring and milk-based drinks. Up to a thousand different drink combinations are possible with this machine.
The Xpress Touch espresso machine serves up lattes, cappuccinos, and single-shot espresso drinks in less than 30 seconds. It offers the bean-to-cup quality that coffeehouse and hotel patrons have come to love.
The Accent Touch coffee machine is to black coffee what the Integra is to flavoured coffee. This machine makes a good cuppa Joe that coffee lovers go to coffee houses for. It produces high-quality coffee at lightning speed. Businesses that use this coffee machine have the option to personalise it with vinyl graphics or exterior colouring.
Concordia has designated this machine its "flagship" machine and has designed it to work in a variety of retail food, beverage, and hospitality situations. It's a machine that's ready to handle any trend the coffee industry cares to throw at it.
Upcoming Coffee Trends
As coffee and coffee-based drinks continue to be very popular drinks in Canada, trends are popping up to support the desire for a cup of coffee.
Quite the contrary, this company constantly looks at ways that its four coffee machine models can continue to roll with coffee industry trends. Current coffee industry trends continue to see the pandemic's influence, but other factors have influenced the industry as well.
Cold Brews
Cold brew coffee is one of those hot trends that has made its way from hipster cafes to mainstream popularity in places like the local Starbucks. Consumers can now even buy cold brew coffee packs at most stores, and with celebrities like Justin Bieber partnering with companies like Tim Hortons to make their own cold brews, it doesn't look like this trend will slow down any time soon.
Concordia clients, like convenience stores, college commissaries, and the like, can capitalise on this trend by including cold brew packets in their self-serve coffee machine areas.
Coffee subscriptions
The pandemic played a big role in creating a demand for coffee subscriptions. These subscriptions filled the gap between the coffee house experience and the home coffee brewing experience. Despite COVID-era restrictions being loosened, coffee lovers will continue to buy subscription coffees.
Large-volume Concordia users such as tech companies can entice their workers to the office by offering subscription-style coffees as part of their coffee service.
Returning to coffee shops
Many die-hard coffee house fans had to start making their coffee at home with the onset of COVID. However, with restrictions easing, these at-home coffee brewers are returning to their favourite coffee shops and cafes for interaction and to get a professionally made cup of coffee or espresso.
Coffee houses can keep up with the demand by installing Concordia coffee machines. The ease of use that these machines offer allows baristas to make coffee quickly for the returning in-house customers as well as for the pick-up and to-go order customers.
See how Concordia machines can help your business improve profits and customer satisfaction - take our free beverage assessment below to get started.