Let's Talk About Coffee Trends in Canada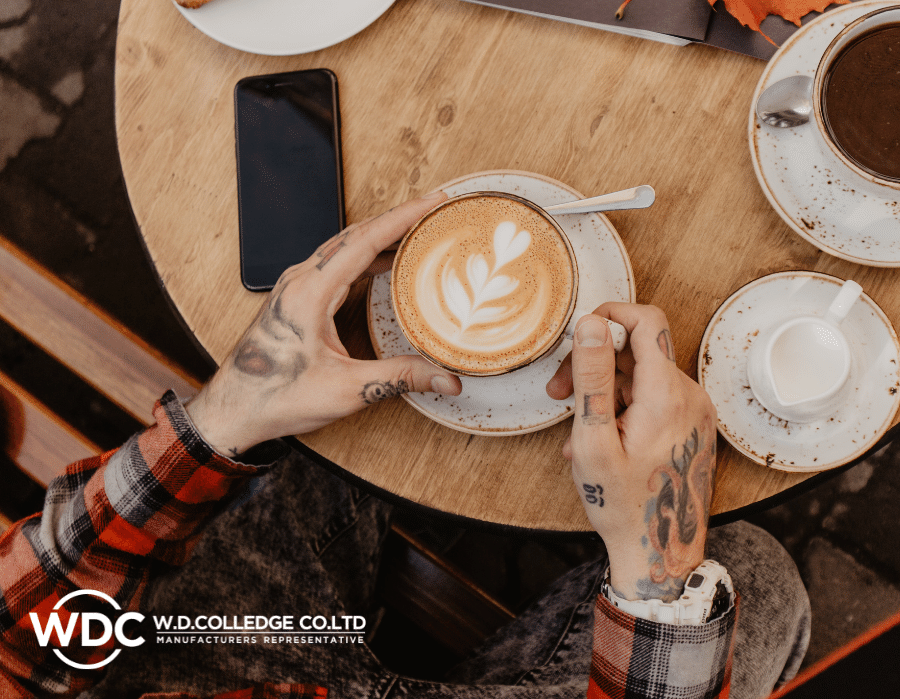 Famed for its ability to stimulate the central nervous system and boost metabolism, Coffee is Canada's favorite drink. Canada ranks third after Netherlands and Finland as the world's top coffee consumers. On average, a person here in Canada drinks 2.8 cups of coffee daily, which amounts to consuming 152 liters of coffee per year. Over two-thirds of the Canadian population consumes a cup of coffee every day, helping to drive the high coffee demand.
Gourmet Coffee On the Move
More than half the coffee enthusiasts in Canada prefer traditional coffee, but exotic coffee blends are on the rise. About a third of the Canadian coffee drinking population prefers espresso-based beverages such as cappuccinos, americanos, and macchiatos.
These beverages tend to be thicker, flavorful, and more concentrated, which allows them to pack a powerful kick. Non-espresso-based beverages such as cold brew, nitro, frozen, and blended coffee aren't as popular. That probably because they don't pack quite the kick as their espresso cousins.
Most Canadians under 35 years prefer exotic coffee beverages. Availability in bottles or cans and great taste makes exotic coffees a hit among the youthful generation. The convenience allows busy executives to grab a coffee-to-go en route to work first thing in the morning.
A recent survey found that two in three Canadians visit a coffee shop at least once a month. Canadians are also more likely to buy coffee than tea or soft drinks first thing in the morning.
Increased Coffee Consumption at Home
Despite the increased popularity of coffee shops and delicious offerings, most people prefer making coffee at home. Of all the coffee consumed in the country, 7 out of 10 mugs are consumed at home.
The number of Canadian consuming coffee outside their homes has declined steadily by 3% in recent years. The decline can be attributed to the improved ability to make quality coffee at home, as well as the local market shutdowns. As coffee shops return to being open and operating at normal capacity, we expect that number to rise quite a bit, based on the fact that people are simply wary of their at-home creations.
The Millennials Factor
The 6% year-on-year growth in coffee consumption in Canada can be attributed to the millennial demographic. As more millennials and GenZ join the workforce, stopovers at coffee shops on the way home or office have become routine. Recent research findings indicate that coffee consumption among the youth is on the rise in North America.
Current coffee consumption stands at 48% in 18 to 24 year-olds, up from 34% and 60% in 25 to 39 year-olds, up from 51%. Coffee preference among the older generation is waning, but consumption remains high. Currently, 64% of adults between 40 to 59 years consume coffee, down from 76%.
Economic Effect of Coffee Consumption
Canada ranks next to North America, Europe, and Japan as the largest coffee importer in the world in the last decade. Currently, Canada imports coffee beans from more than 30 developing countries spread across the globe.
The strong and consistent demand for coffee in the country employs more than 160,000 Canadians working in coffee shops and cafes. A further 5,000 people work in the coffee roasting and manufacturing industries. The daily coffee habits benefit more than 5,000 café and coffee shop owners and thousands of coffee franchises.
Numerous employment and business opportunities arise in peripheral industries such as cup suppliers, packaging, and food production.
The raging Covid-19 pandemic did little to dampen the Canadians love for coffee. In 2020, the country consumed 4.83 million 60 kg bags of coffee, reports the Specialty Coffee Association of Canada. That amounts to a consumption capita of up to 7 kg of coffee per person.
What does all this mean?
We feel passionate about coffee here at WDC. We love venturing out into our community and sampling the local coffee shops, and talking about how we can help set you up with your ideal beverage solution, from espresso machines to the perfect all-in-one option.
Schedule a free equipment assessment today to talk to a friendly and helpful team member.