A Quick Look at Ventless Griddles from Evo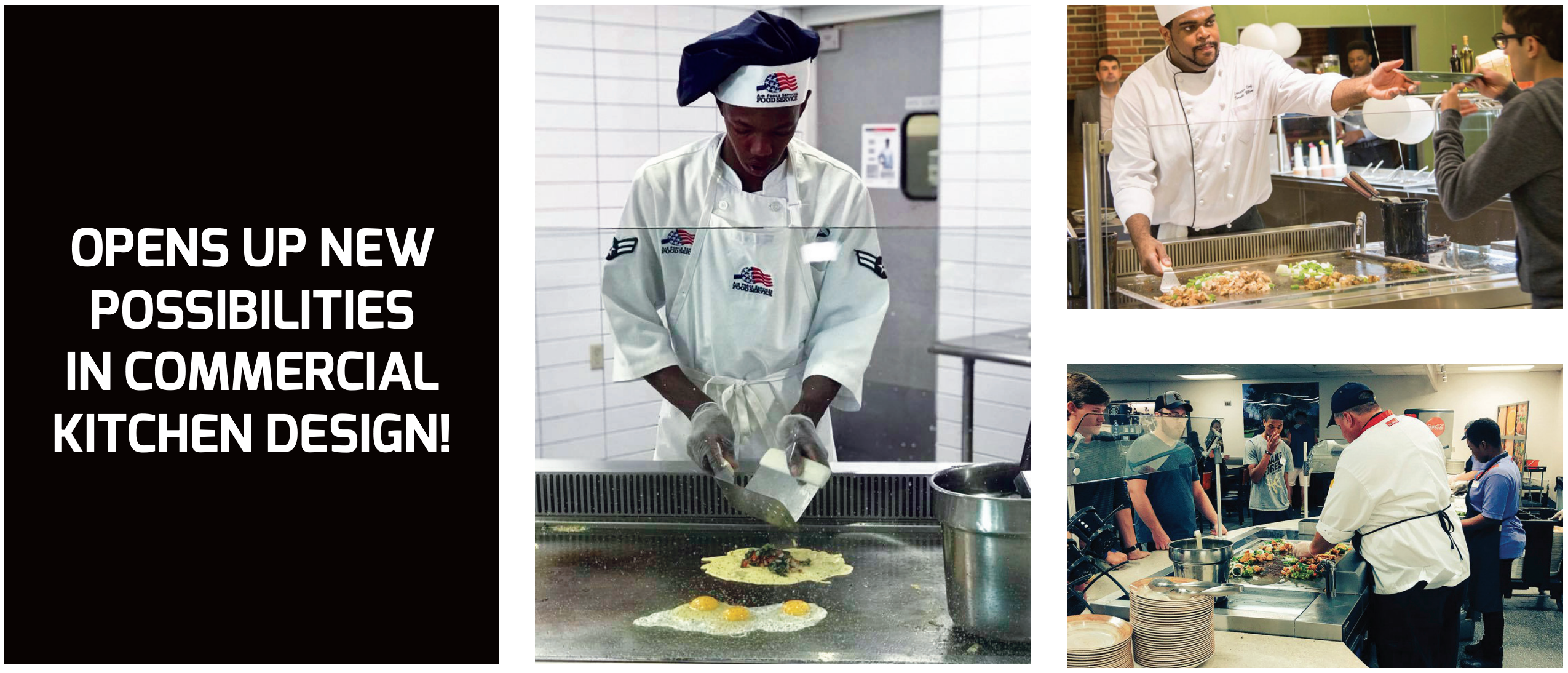 If you love food in all its forms, then there's nothing better than watching a talented chef creating great dishes in front of your eyes. We refer to this as front-of-house cooking or display kitchens. Customers love it, and for restaurants, it's often a marketing tool and an out-of-kitchen experience for chefs that really shows an operation's transparency.
In foodservice, however, there are always certain conditions that need to be in place. When it comes to the cooking process, ventilation has traditionally been one of them. Anywhere cooking takes place, grease, smoke, and exhaust need to be ventilated away from the cooking area. So when operators want to move the cooking process to the front-of-the-house or in a display kitchen, it can create additional equipment needs in terms of ventilation.
That's where the importance of ventless cooking equipment enters the equation. Specifically, that's what Evo EVent ventless griddles provide.
When you use a completely portable solution like the EVent ventless griddle, you won't have to go through any ventilation issues, as these innovative units don't require it, and we're happy to present them to Canadian foodservice operators and restaurants.
Electric griddles have an embedded ventilation system that captures smoke and grease-laden vapors across the cooking surface and exhausts clean air at the bottom, almost at floor level. In the middle, there are different filters for grease, particulate, and charcoal, and an electric static precipitator that removes carbon particles. All of them are either washable or replaceable.
Evo ventless griddles come in two different models: 35E (24" x 35") and 48E (24" x 48") and are also equipped with a fire suppression system, temperature presets, touch-screen display controls, and ventilation system monitoring.
With EVent, chefs can cook virtually anywhere without worrying about installing a ventilation hood. The griddle is ideal for grocery stores and cafeterias that don't have a fully equipped kitchen, restaurants, sports arenas, convention centers, or resorts with an al fresco dining space.
W.D. Colledge is happy to discuss ventless cooking options with you. Schedule a free ventless survey: