How a Griddle Helps With International Cuisine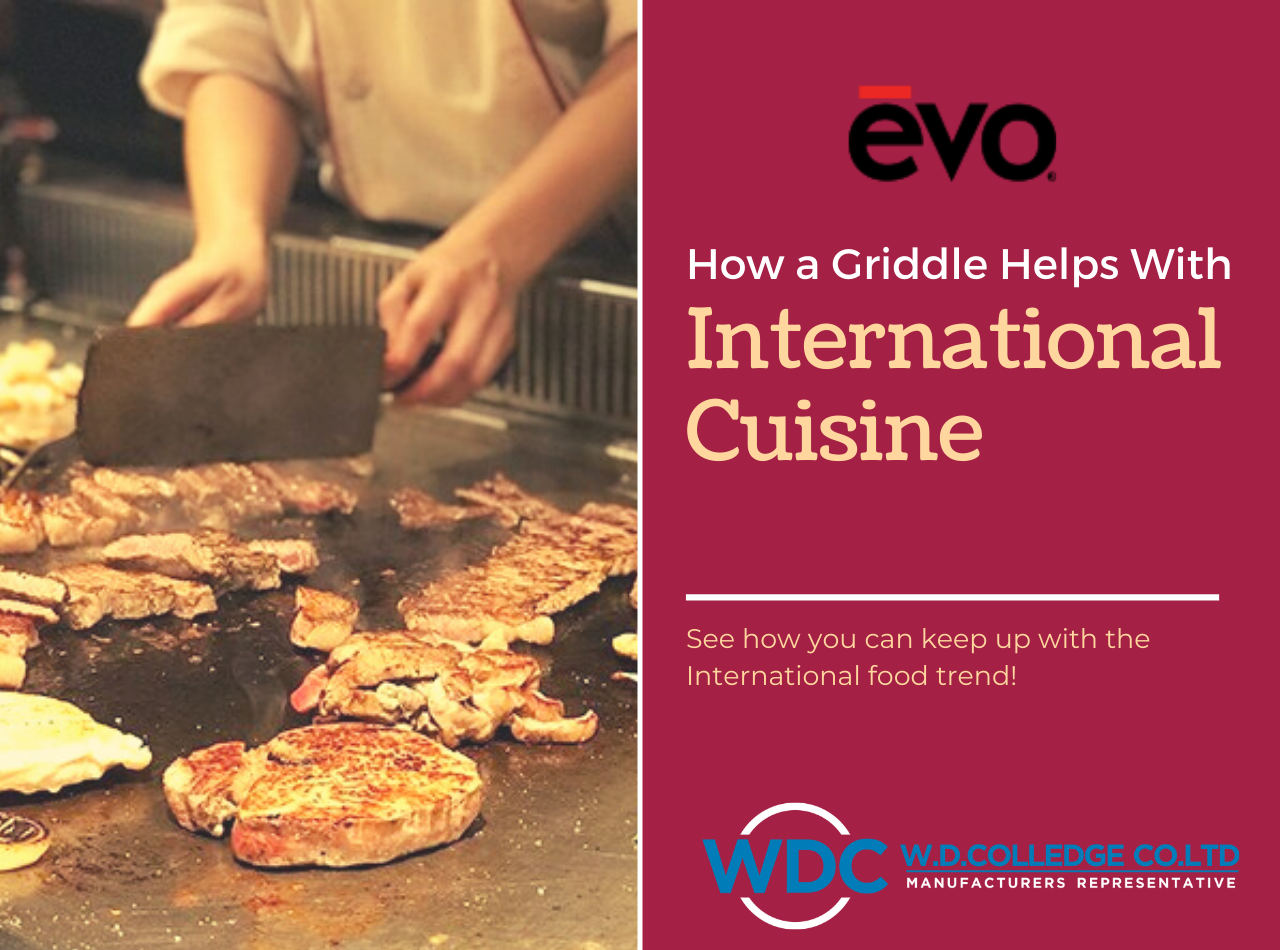 With the popularity of international dishes on the rise, your ability to deliver delicious authentic plates from all over the world can be crucial in the success of your foodservice operation. In order to meet to meet this high demand, it's important to make sure you've got the right cooking equipment and techniques at your disposal.

When it comes to international cuisine, there simply is no better option than the ventless griddle. This portable piece of equipment allows your operation to virtually cook anywhere, making it an amazing acquisition for grocery stores and cafeterias who may not have a fully equipped kitchen. Before we get into the popular international cooking methods you can incorporate with the griddle, let's take a look at the perks of adding this piece of equipment to your restaurant or resort.
Why Use a Griddle?
One of the biggest reasons to invest in a griddle for your restaurant is to enhance the cooking experience for your customers. Today, front-of-house cooking or display kitchens are extremely popular because they provide entertainment for guests waiting for their food to be ready, and transparency into how the food gets prepared. For customers, it isn't just about how the food tastes, its also about the dining experience. Griddles provide an all-access experience customers desperately crave for.
In many cases, space can be an issue for foodservice operations. Sometimes, you simply don't have the room to spare, so being portable is a huge plus. If that's the case, griddles can be a terrific solution. The EVent series ventless griddles from Evo is a completely portable piece of equipment that gives chefs the opportunity to cook from anywhere without worrying about installing a ventilation hood. This series comes in three models: the 35E (24" x 35"), the 48E (24" x 48") and the 48E Plus (has six combined heaters compared to only four in the 48E). All three pieces of equipment would be a perfect match for sports arenas, convention centers, or resorts who need equipment that can easily be on the move.
For ventilation, these electric griddles have an embedded ventilation system built right in them. All three griddles in the EVent series have a four stage filtration process built into the chassis that eliminates smoke, particulates, grease-laden vapors and cooking odors. Each of the four filters used in this process are washable and replaceable.
Incorporate Teppanyaki-style cooking with Evo
Known as a Japanese-style cuisine cooked on an iron griddle, teppanyaki is derived from the method of cooking on a metal plate. It often refers to dishes including steak, shrimp, yakisoba and many other ingredients cooked on a teppan. Teppanyaki is most commonly seen in Japanese restaurants and recognized under the popular name hibachi. Aside from the shows that many chefs put on while cooking, it's an incredibly efficient way to make a meal. You can easily clean the surface as well as make an array of dishes.
Evo's Ventless Teppanyaki Dining Table is a perfect solution for bringing the most flavorful meals to those hungry customers you have. The innovative and portable design also allows for a great line of sight for visitors to sit back and enjoy the culinary show put on by one of your chefs. Speaking of chefs, they will love the easy-to-use touch screen display controls that allows for complete control of temperature and ventilations system monitoring.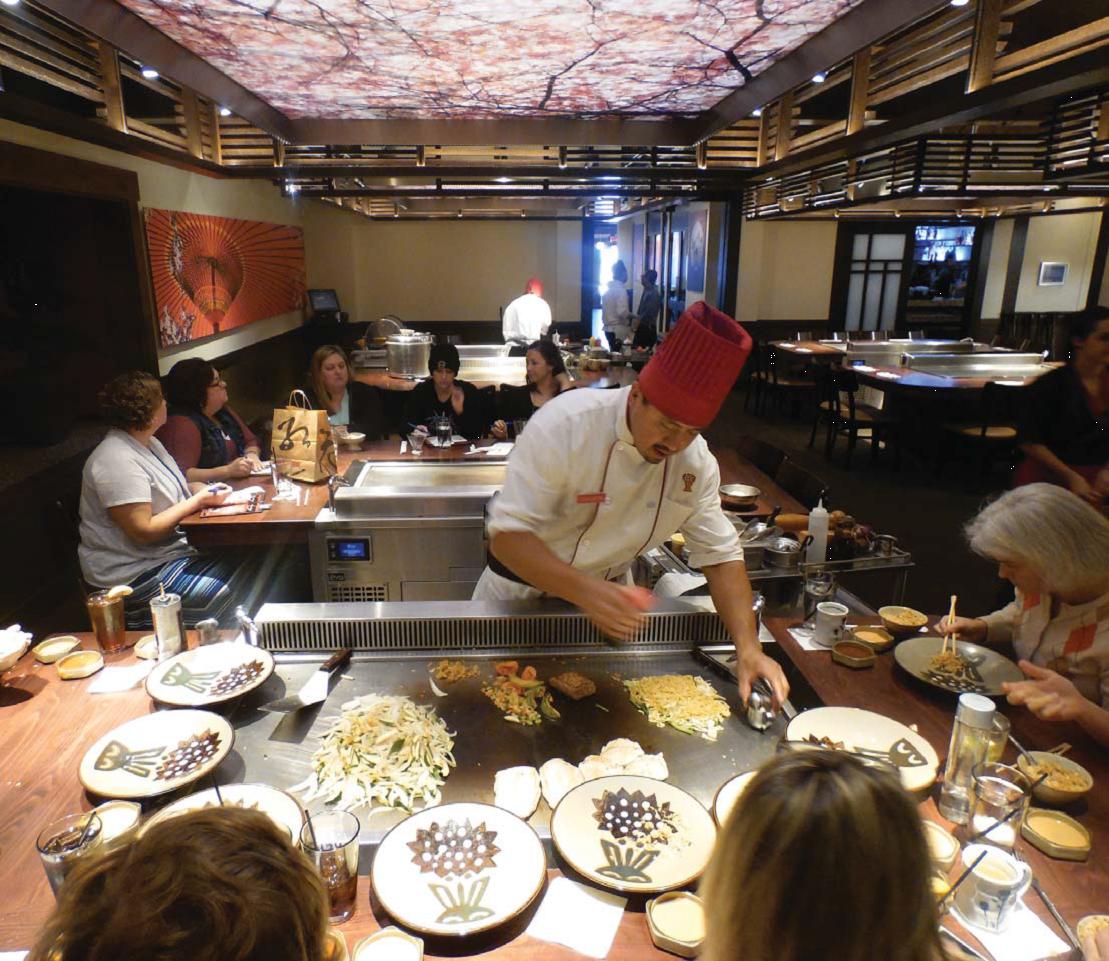 Prepare Your Food A La Plancha
Similar to teppanyaki, a la plancha is commonly known for the metal plate meals are cooked on. You'll see them being used for Korean BBQ as well as very often in Spanish cooked meals. While you can cook many things on it, usually it's used when preparing seafood. It's loved for giving you the browned and crispy exterior while searing the meat and retaining the juices that give us so much flavor.
Evo once again has you covered when cooking a la plancha. The EVent series of ventless griddles is the perfect choice. Chefs can be in complete control with variable temperatures set from 100˚F to 550˚F, allowing them to sear meats and seafood with ease. With the EVent series ventless griddle, enjoy cooking fan favorites like the wildly popular grilled shrimp tapas, otherwise known as gambas a la plancha. Seriously, who doesn't love tapas?
Make the Simple Choice
When deciding on what griddle is right for your kitchen or operation, Evo provides innovative equipment solutions that will meet the rising demand for international cooking. You'll save on space, installation costs and have a piece of equipment that isn't immovable. Instead of shying away from speciality dishes on your menu, embrace the trend and deliver fantastic results with Evo.
W.D. Colledge is happy to discuss ventless cooking options from Evo with you. Schedule a free foodservice equipment assessment to learn more.
---