Why Ventless May Be The Best For Your Canadian Foodservice Operation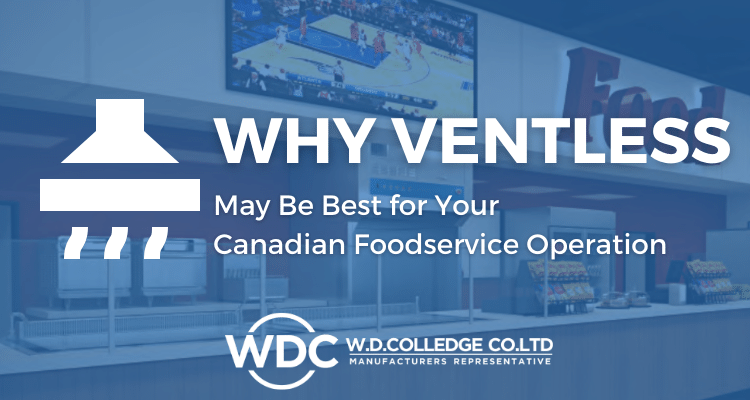 If you're running a small restaurant or a foodservice operation with limited space, you're always looking for new ways to add equipment to increase your menu and your daily sales. Ventless equipment might be the golden ticket, and exactly what you need to add to your kitchen. A new ventless oven or high-speed conveyor can open up menu options and help you satisfy more customers with a fresh pizza or many other types of comfort food.
W.D. Colledge offers several ventless options for your Canadian foodservice operation, including rapid cook ovens, high-speed conveyors, electric griddles, dishwashers, and blast chillers, to name a few. These ventless equipment options provide many benefits and can help improve the quality of your menu. Here are a few of the benefits you might expect from installing ventless equipment.
Avoid Some of the More Stringent Building Codes
When you need to install a vent for a new oven or microwave, you're suddenly faced with meeting all your local, providence, and federal building codes. With a ventless oven or conveyor system, you don't need to include a massive construction project in the budget. There's no need to punch a hole in the ceiling to add a vent.
While there may be some building codes based on adding a new oven or conveyor system to your small space, you won't need to worry about the hassle of adding a large vent, and the stringent building codes that come with it. Ductwork is expensive, after all, and often times dictates where equipment has to live. This can save you time, money, and headaches while adding to your menu options.
More Options and Variety in Your Menu
Whether you're running a foodservice location at a university or a large restaurant, you always want to offer your guests a variety to keep them satisfied and returning to your location. With ventless equipment, you can expand your menu to include items that you normally don't have the time or ovens to cook.
The conveyor oven is a wonderful option to add items, such as pizzas or heated sandwiches. A ventless impingement oven helps you prepare items that traditionally take too long to cook as a menu option since it cooks items much faster than a traditional oven. Ventless griddles allow operators to take their food preparation to the front-of-the-house, putting your chefs in the spotlight.
Smaller Footprint
Foodservice equipment can take up a lot of room and the addition of ventilation hoods just makes the footprint larger. Ventless ovens, griddles, and even dishwashers are designed to go just about anywhere, so even kitchens with small footprints can do the work of a larger establishment.
When space is at a premium in your kitchen or food prep area, a ventless oven or conveyor system might be exactly what you need to maximize your space. A smaller footprint also means that you can save money on utility costs.
Faster Cooking Times
Is your menu limited by how long it takes to cook certain items? It's no secret that customers want hot fresh food, but they don't want to wait on it. With ventless cooking equipment, you'll find your cooking times drastically reduced compared to using a conventional oven.
An impingement oven transfers heat between the upper and lower racks, and this helps your food to cook almost 40 percent faster than your standard oven. This time savings allow you to cook a greater variety of foods and more food during busy periods.
Ventless kitchen equipment can make a big difference in your foodservice operation. You can avoid some of the more stringent building codes while offering a greater selection of food. With a smaller footprint and faster cooking times, these ventless ovens and conveyor units can provide you with growth and increased profits.
Contact us today to learn more about how ventless may be the best option for your Canadian foodservice operation. We are eager to help you problem-solve and customize a plan of action with you.