How The TurboChef Double Batch Makes The Ultimate Sandwich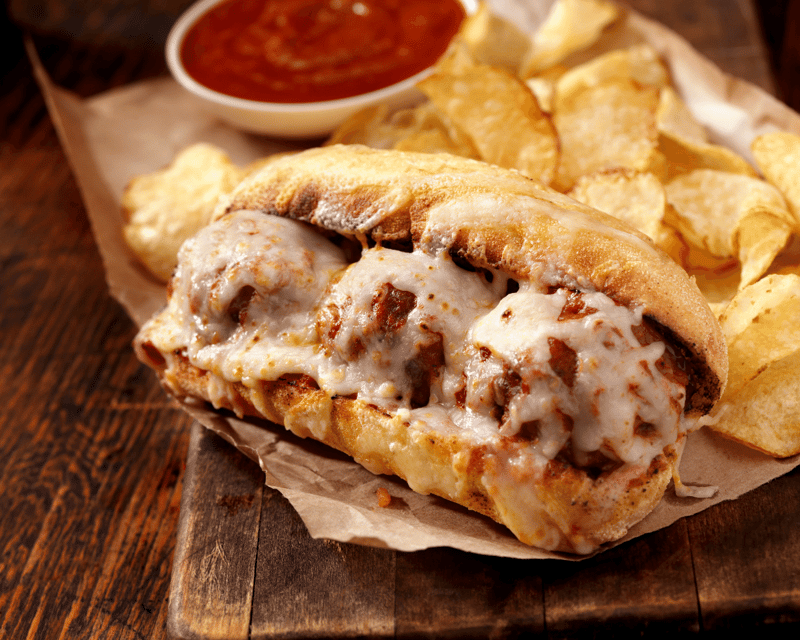 In any restaurant, you want to perfect your countertop menu to the point that people have a little bit of a hard time choosing between all of the amazing options. You want them to come back time and time again just to try every recipe you make, including the items that may seem simple to create such as sandwiches.

When perfecting the prepping process of your ultimate sandwich you want to be able to create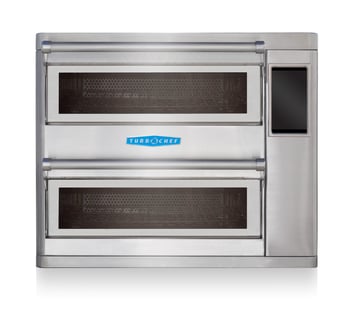 satisfying subs while reducing time and money spent on the labour it takes to make them. TurboChef's Double Batch will help you maintain that simple preparation style while retaining flavour and producing continuously perfect results.
DOUBLE THE POWER
When TurboChef began planning the Double Batch, they designed it with the intention of convenience and innovation in mind. Made with two independent cavities, the unit circulates impinged air up to 50 mph to help create increased heat transfer rates and reduce cooking time while thoroughly and evenly heating items. These independently controlled cavities are entirely ventless and allow you to cook multiple orders at once at differentiating temperatures over various time frames.
One sign of a great sandwich is using freshly made bread. Baking bread onsite is easy with the Double Batch. From cafés to quick service restaurants, having the smell and visuals of freshly baked bread can help entice customers to buy.
Getting toasted sandwiches crispy and hot is just as easy with the Double Batch. Toasting sandwiches have a reduced cooking time of roughly 1 minute and 35 seconds in the Double Batch in comparison to other oven options leaving you with a light, crisp result each and every time. It doesn't overcook and burn your bread or leave you with the potential for soggy dough when undercooked.
Additionally, the Double Batch was created to take up minimal space, leaving you with less need for kitchen real estate. Built with a catalytic converter you can cut back on energy consumption without worrying about a decrease in your sandwich's preservation.
EASY TO USE FEATURES
The Double Batch was made for the kitchen with intuitive touch controls that make it easy to adjust the temperature, store recipes, and auto-time the cooking process all from the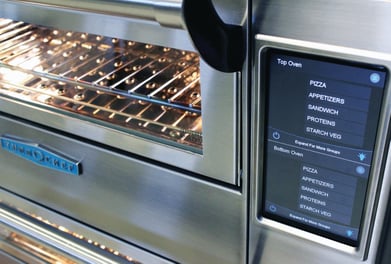 convenience of one place. Built-in self-diagnostics help you monitor and maintain the components to ensure everything is functioning as it should after heavy usage and over an extended period of time. The large glass doors help monitor what's cooking and baking while the multi-language interface makes operating it easy for everyone to understand. An oscillating rack allows you to transfer high rates of heat when toasting bread to reduce spotting and promise customers an evenly tasteful sandwich.
The unit was created with ROI in mind. Determining a profit margin can be a lot to take on as an entrepreneur, especially when you sit down at the end of the day and review your net profit. After taking out the cost for labour, ingredients, and equipment, you may feel a little defeated.
With the Double Batch, when placed in a deli setting or a small or growing business, that drive for a return on investment becomes much easier and less stressful. It can help you save money by reducing energy consumption, cutting back on the need for extra labour, and saving you space. Stackable units allow you to seamlessly integrate the Double Batch unit into the workplace to help optimize workflow throughout the day.
Sandwiches are a great way to help increase profits in the foodservice industry. Don't hesitate to ask one of our specialists how TurboChef ovens can help your operation grow.