New Middleby Beverage Brands

WD Colledge is happy to announce that we will be representing the new Middleby beverage companies. From bar and beverage automation to the best coffee makers available in the commercial market, we're your one stop resource to all things beverage.Take a look at the newest beverage brands available, and learn what might work for your needs.
---
L2F: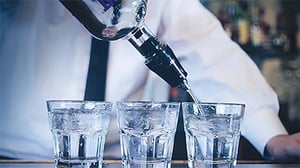 Designed with today's technology, the options from L2F are innovative. The Skyflo product allows you to make a profit on every pour from the spot, using technology to keep track of metrics. With "perfect pour" technology, you never have to worry about liquor being wasted by being poured too heavy. ServR, on the other hand, has predictive technology that anticipates when you will need maintenance, so you will never have a machine down at the wrong time. The Ghost Kitchen uses predictive data to help maximize profits for delivery and take-out restaurants.
---
Powerhouse Dynamics: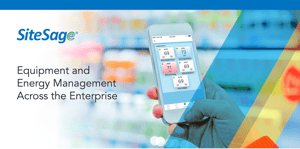 Using technology, you can now manage all of your restaurant equipment at different locations to reduce energy costs and repair costs. You can essentially digitize any kitchen, to take the guess work out of your appliances, and reliably use technology to predict repairs and maintenance needs. These products are great for commercial kitchen manufacturers. The technology also works to reduce energy consumption, helping you save on costs. If you manage a lot of restaurant equipment, this is a great way to automate some of it and let technology help improve your profit margins.
---
Synesso: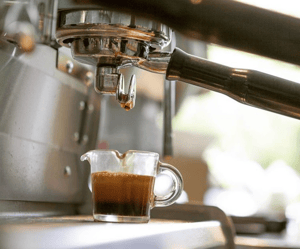 Using a local dedicated team of artisans to craft their stainless steel frames, group tops, trays, steam and brew tanks, Synesso prides themselves in supporting local businesses. All testing and finishing occurs on-site at their own facilities, and is not outsourced. They offer a variety of product like individual brew boilers, programmable hot water taps, warming trays, and heat exchangers. Experts at heat sources, they are a leader in the hot water industry, and they work to contribute to the making of the perfect espresso, by ensuring the right temperatures are used in the process.
---
Wunder-Bar:

The leader in the soda- dispenser industry, Wunder-Bar has produced liquor dispensing systems since the 1970s. Since the 1990s, Wunder-Bar has expanded and now also offers food dispensing systems, so you can dispense items like condiments, oils, and even pizza sauces. You have your choice between two different food dispensing systems and seven different beverage dispensers, so there is sure to be an option to meet your needs whether you need to dispense sodas, coffees, or even liquors. Some of their products have been upgraded to include easy to use buttons that are connected to the internet. This allows upgrades to be sent wirelessly to change flavors and update software.
---
Bloomfield Worldwide: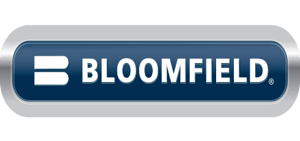 Powered by a fresh water heat pump system that only consumes energy while it is brewing, these machines from Bloomfield are environmentally friendly. A variety of coffee brewers, tea equipment, and hot water machines are available depending on your needs. You can also buy accessories, serving trays, or decanters if you need them. Bloomfield has existed since 1933, and over almost 100 years they have perfect their products in the beverage industry.
---
Concordia Beverage Systems: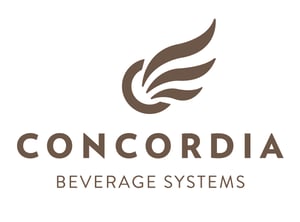 All components of this beverage system are 100% made in the USA. These coffee machines are certified by the NSF, meaning they meet the highest quality and safety standards. There are a variety of machines available, and one can make a variety of 1,000 different drinks in as little as 25 seconds. If variety and speed are your goals, you cannot go wrong with the Xpress machine from Concordia. Concordia also offers the option of customizing your drink maker, depending on the needs of your brand.
---
Joe Tap:

Joe Tap is the industry leader in the nitro coffee market. If you're in the market for ready to drink or even post-mix dispensing, Joe Tap has it all covered. It can dispense from keg, or bag-to-box, and is consistently good with every single pour. If you're ready to venture into one of the hottest niche coffee trends today, Joe Tap is the way to go. They feature the classic stand alone model, as well as a brand new countertop version. The only thing left to do is perfect your perfect pour.
Are you in the business of beverages and looking for something specific? From bars to coffee, W.D. Colledge and Middleby have you covered.