Three Ways to Make Your Beverage Program More Profitable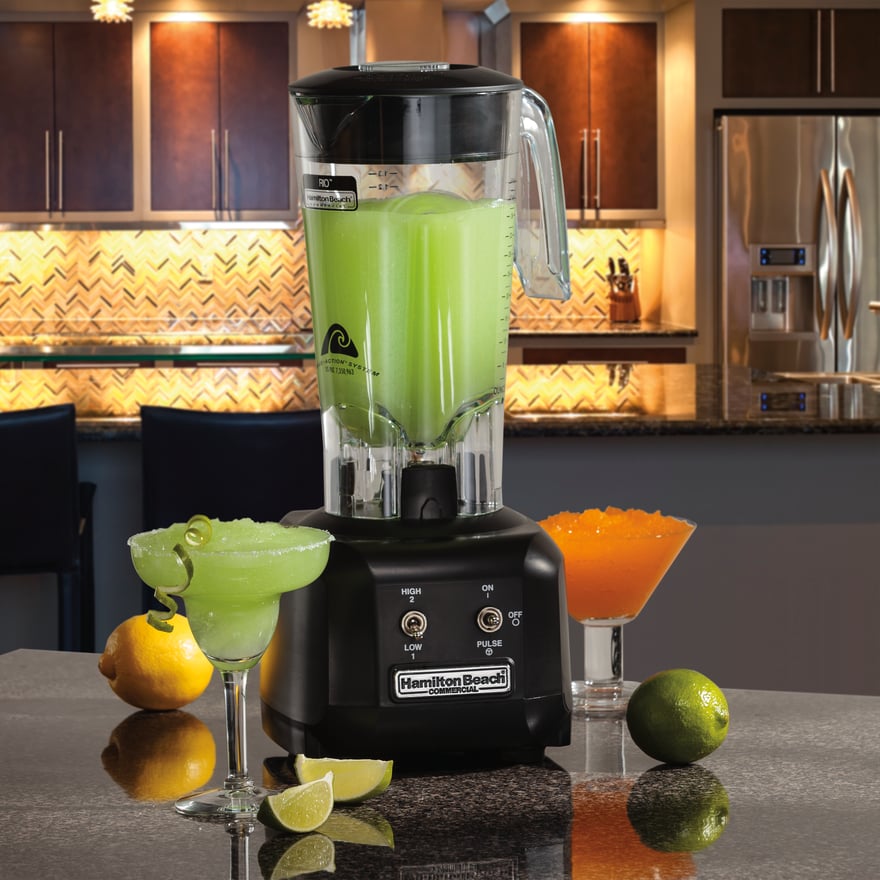 Beverages can be one of the most profitable product segments of any foodservice operation. Whether you're a cocktail bar or a coffee bar, trends show more and more consumers are looking for high quality, handmade, craft beverages.
With quality also comes variety and innovation. In 2018, bartenders are looking for new ways to deliver classic cocktails. Coffee shops are looking to become more than just coffee shops as they search for new profit centers. And restaurants are looking to differentiate themselves by providing high quality beverage service with things like premium water or fresh juice service.
Let's go through a few of the important beverage trends that can help your operation become more profitable.
PROVIDE FRESH INGREDIENTS.
Micro-sourcing was one of the hottest restaurant trends in 2018, but it wasn't just limited to the plate. The idea of growing your vegetables on a small plot outside the restaurant or even investing in systems that allow for growing them inside is becoming more common.
Think about the benefits of growing basil right behind the bar. It shows a dedication to sourcing. It's more sustainable. It's interesting. And it's cheaper. When you're growing herbs behind the bar, you're not spending money on weekly orders, plus you're not throwing away spoiled product. You only pick those basil leaves when you're ready to use them.
Also think about juices. There's no better addition to a brunch menu or a Sunday morning mimosa service than freshly squeezed OJ.
STAY ON TOP OF THE TRENDS.
More than just about any other area of foodservice, the beverage industry is driven by trends. Consumers are always looking for new flavors, exciting delivery methods, the purest forms, and on and on. It's up to operators to stay on top of those trends.
Last year, spirit sales hit a record high. Same with hard cider. Coffee and tea are becoming more and more popular amongst Millennials. And frozen drinks are not going away. What was last year's "Frosé" might become "Friesling" in 2018.
No matter how you blend it, though, these trends are eye-catchers. They're perfect for social media. And if you're on top of today's beverage trends, you just might figure out a new way to make some extra money when you blend that lavender kombucha into your next cocktail recipe.
GO BEYOND THE GLASS.
Transforming a beverage or bar program can often be as simple as thinking about it in a new way. For example, many restaurants traditionally provide free water as part of their service when it could be a new way to enhance service and make more money.
In some cases, automating beverage programs can reduce the amount of labor required, speed up the service, and make it more accessible. Think about a convenience store or a hotel that can allow customers to create their own, made-to-order coffee drinks.
And finally, it's important to consider a range of equipment solutions that could help add additional profits into the mix, or rather, into the blender.
LEARN MORE ABOUT BEVERAGE PROFITABILITY BY READING "A CASE FOR DURABILITY," A GUIDE FROM HAMILTON BEACH THAT HIGHLIGHTS PROFITABLE BAR AND BEVERAGE EQUIPMENT.