Introducing a New Way to Make Service Requests in Canada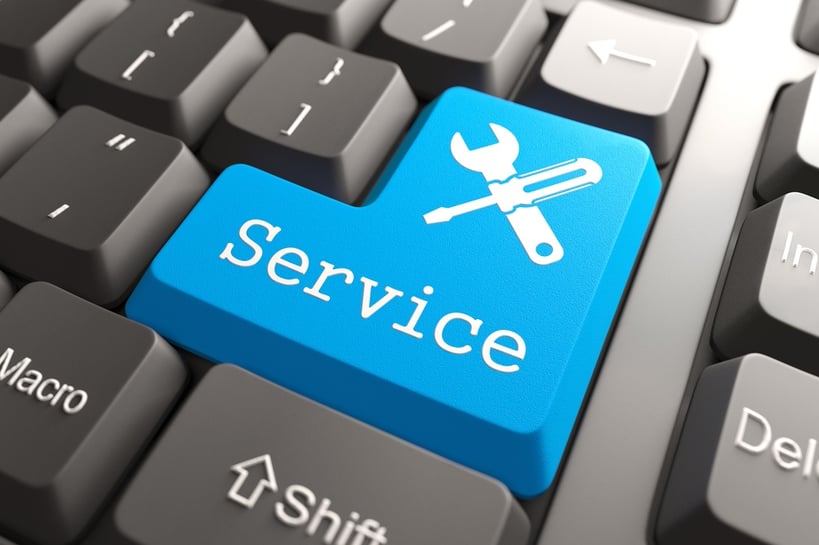 We've all been there. When something breaks down, the timing couldn't be worse. The ice machine stops churning out ice cubes during the hottest day of the year or the oven quits working right as the dinner crowd arrives. Equipment downtime is bound to happen in the foodservice industry, and no matter when it happens, it's a stressful time.
This is why W.D. Colledge is excited to make the service process easier and quicker than ever before.
Introducing the W.D. Colledge Service Request Center
Typically, the process of a service request starts with a phone call from an operator. Or a Google search. Or pure frustration because, "who do I even call?!"
Connecting the operator to the service agent can sometimes be a process that involves reps and dealers, thus taking more time than necessary in order for the service agent and operator to communicate. But it doesn't have to.
Our brand new Service Request Center is designed to speed up the service process while providing all of the necessary information to a local authorized service agent - immediately. That's right - no more phone tag.
How Does The Service Request Process Work?
Service issues can arrive at any hour of the day. The good news is the W.D. Colledge website is open 24/7. Simply log on and head to wdcollege.com/service, or click the blue Service Request button in our main menu.
From there, whether you're an operator or a dealer, simply select the brand of equipment you're experiencing trouble with, provide some basic information about the model and the issue, as well as your contact information, and click submit. And the more information you're able to provide us, the quicker your service process can begin.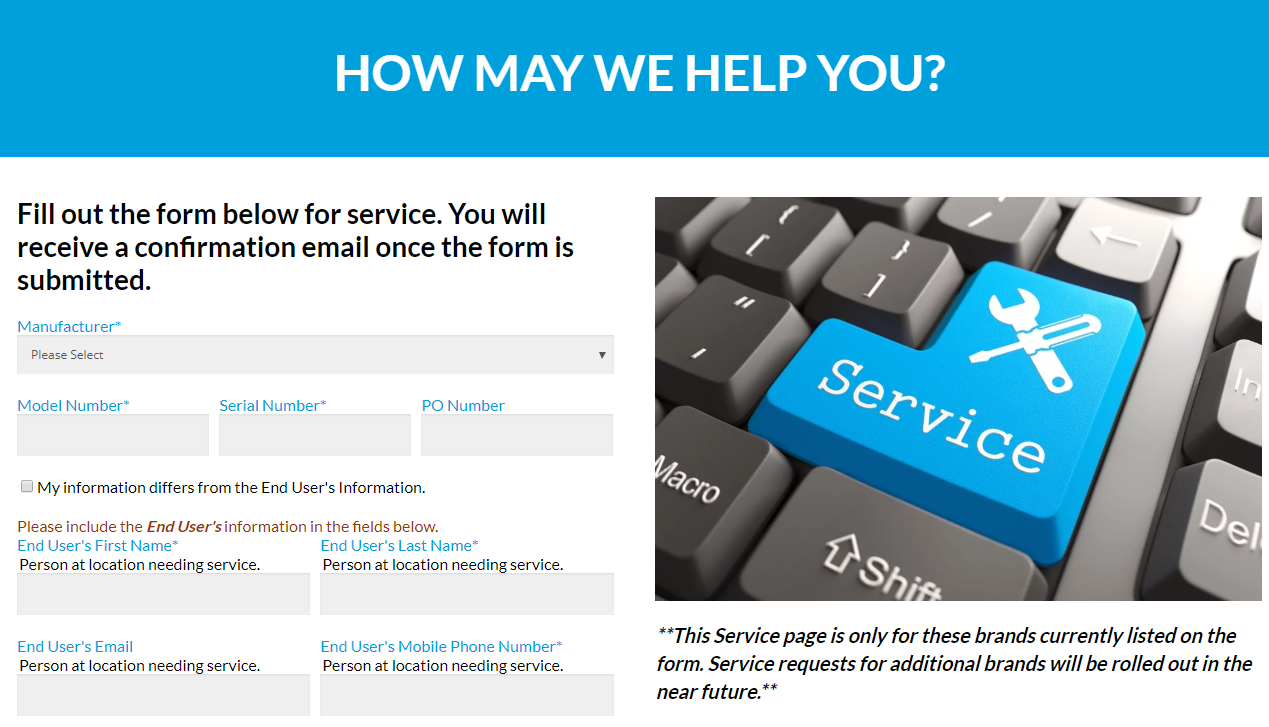 In what could have taken multiple phone calls and hours of locating the right people, just took you less time than microwaving a bag of popcorn.
So what happens next?
Using your postal code information and your brand of equipment, your service request details are automatically sent to your local authorized service agent directly. No passing through call centers or leaving voicemails. Instantly.
Your local service agent will then reach out to the operator to set up the service call, already fully aware of the service issue at hand.
What Does This Mean for Service Agents?
Without service agents, nothing would get fixed. So when we were designing our Service Request Center, we asked service agents exactly what sort of information they need to prepare for a service call, so that they know all of the information upfront.
Not only does this save service agents time by reducing the back and forth communications, by equipping them with every detail of the service issue they require, but service calls are also scheduled more efficiently.
When Can I Start Using the Service Request Center?
The W.D. Colledge Service Request Center will launch in January 2020. If you're already subscribed to the W.D. Colledge blog, you'll be notified immediately. If you aren't already subscribed, don't miss the chance to be the first to know. Click here and sign up.