What You Should Know About Canadian Healthcare Foodservice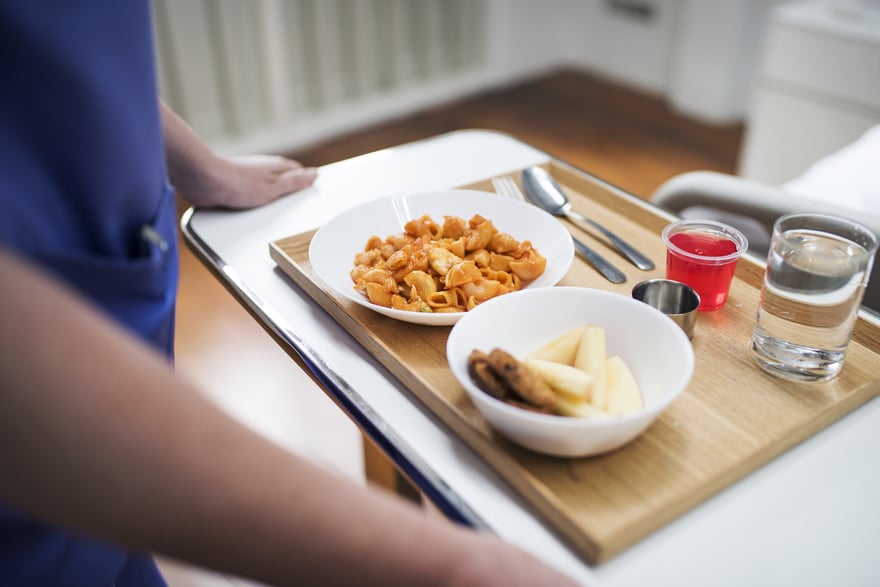 Institutional foodservice is a large segment of the overall foodservice industry in Canada. In their most recent market report, fsSTRATEGY estimated this number to be $8.5 billion, which is roughly 10 percent of overall foodservice industry sales. And institutional foodservice can include a lot of sub-segments such as education, corrections, transportation, and business and industry. The one that is most significant, though, is healthcare.
According to the report, foodservice healthcare accounts for 53 percent of all institutional foodservice sales, meaning it comprises more than five percent of total foodservice sales. To say healthcare foodservice is important to the health of Canadian foodservice is an understatement.
But there are challenges.
What is the current health of healthcare foodservice?
To begin, there's no denying the budgetary constraints hospitals and healthcare facilities face. Healthcare is becoming more expensive, and areas like foodservice are often the ones that feel the brunt of cuts. That being said, there's also an enormous opportunity for foodservice operations to help bring in revenue.
A survey done in the United States showed the following:
* 85% of hospitals are serving more patient meals than in the past
* 69% report an increase in retail meals
* 81% are offering catering services
* 62% have cooking demos or nutrition-education programs
* 33% have stand-alone kiosks
* 9% have full-service restaurants
* 3% even have food trucks
What this says is hospitals and healthcare facilities that think outside the box, that consider different revenue sources like grab-and-go displays or destination restaurants can capitalize on the growing impact foodservice can have to the overall health of the facility.
The menu is also another place where healthcare providers can have an impact. The U.S. study mentioned that 23 percent of large budget facilities offer local sourcing as part of a greater emphasis on quality. Food quality, of course, directly impacts patient satisfaction ratings, which are so critical to the organization.
A CONCLUSION:
HealthCareCAN concluded last year in their Role of Food in Hospitals report that while nutritious, appealing food may not have yet evolved to the point where stakeholders would like, advances are certainly being made.
Food is finally being viewed as a true source of health and enjoyment for patients, while at the same time serving as a revenue source with additional focus on retail, staff, and visitors. As the report says, hospitals in Canada must continue to rethink their connection with food as an essential healthcare service, and as an investment in the health and wellbeing of patients, staff, and communities.
Often, this takes a reassessment of dining centers and healthcare foodservice facilities. If you'd like to have an expert come out and provide a free assessment to help you make the most of your existing equipment or help you determine future equipment needs, schedule some time with a W.D. Colledge expert today.