The Keys to a Successful Personal Kitchen Workspace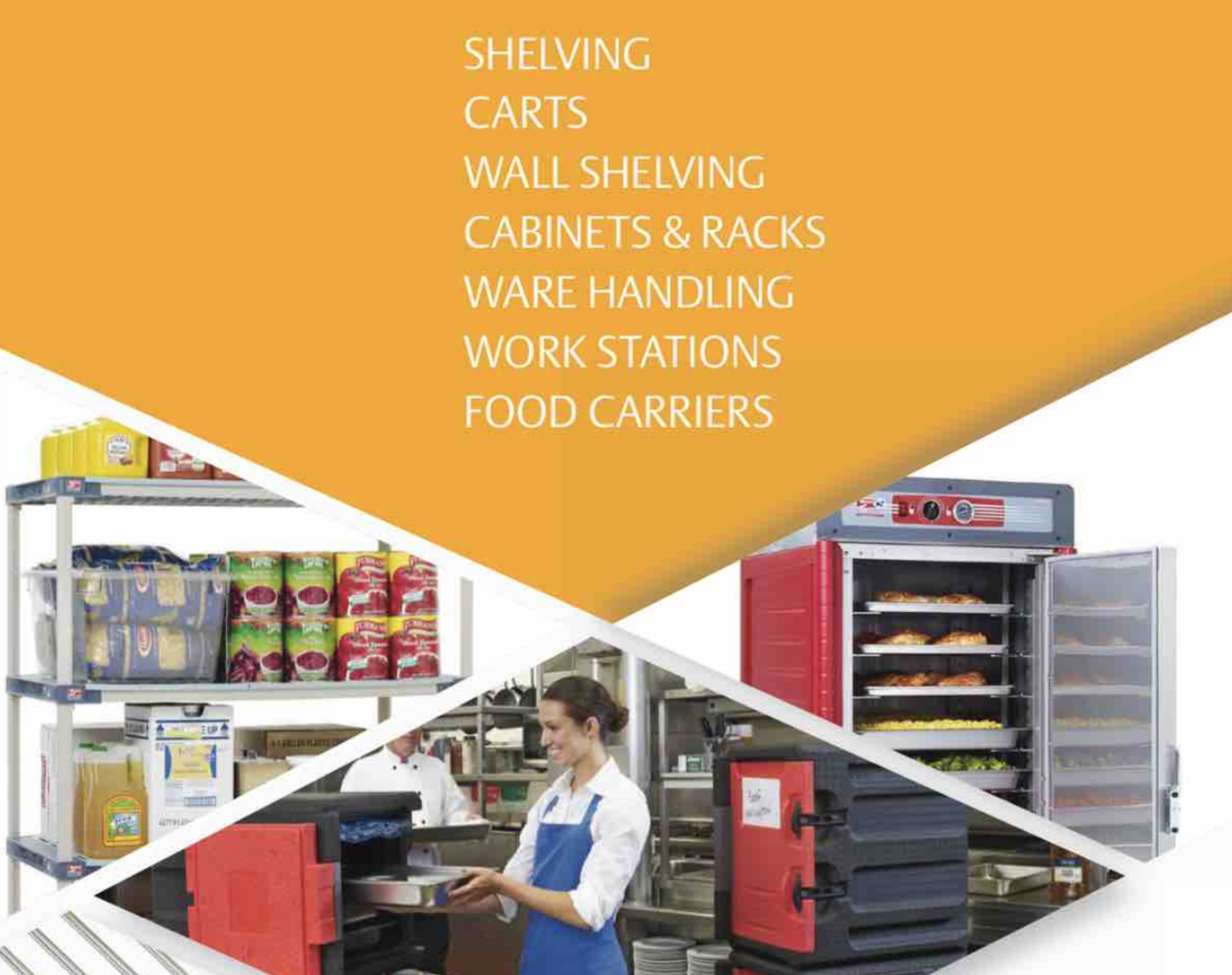 The corner office. The cockpit. The launchpad. The pitcher's mound. The kitchen. Whatever you like to call the area where you get your best work done, that space is important.

How is it organized? How accessible are all the things you need in order to over-perform? Is it comfortable to work in -- day in, night out? These are all questions operators are asking in commercial kitchens across Canada, and we can't think of anywhere a well-designed workspace is more important than in foodservice.
Here are the basic things to look for in a personal commercial kitchen workspace:
MULTI-FUNCTIONAL

Does your workspace perform a variety of tasks in the same footprint? If it does, you'll likely experience faster and more efficient execution of your day-to-day processes, and there are a few ways a multi-functional space can be constructed.

First of all, multiple levels can upgrade a workspace by holding work surfaces above containers. This creates a dynamic system for food prep that can increase productivity by as much as 20 percent. Second, multiple heights can allow for a versatile workstation that accommodates staff members of different heights to perform tasks that require different heights

MOBILITY

Often, daily menu changes or even seasonal adjustments will require different cooking processes in the same space. In many cases, this requires equipment to be moved to maintain ideal throughput and accessibility. A mobile workstation can help by allowing for tasks to be completed in multiple locations while saving time and labor required to move product.

DURABILITY AND FLEXIBILITY

It goes without saying that if you use something every single night, 365 days a year, that thing needs to be durable and stable. Look for work stations that will stand up to the rigors required in a commercial kitchen, while also being sturdy, stable, flexible, and easy to clean and maintain. Does your work station contain a shelf? What is the load capacity of that shelf, and will it stand up to the requirements you might have in the future?

MANUFACTURING

Finding the right commercial kitchen work station requires operators to review a whole range of manufacturing options. PrepMate from Metro should be one of those choices, as their multifunctional workstations are designed around an operator's need to work with space constraints while still increasing overall kitchen productivity. Chopping, sliding, cleaning, storing, plating, serving – all within a smaller footprint – is the goal of Metro's PrepMate units.
Check out this brief intro to PrepMate commercial kitchen stations from Metro.

Looking for more tips on how to maximize the efficiency of your commercial kitchen with cost effective solutions? Be sure to schedule some time with one of our equipment expert characters here at W.D. Colledge.