The Rise of Retail and Grocery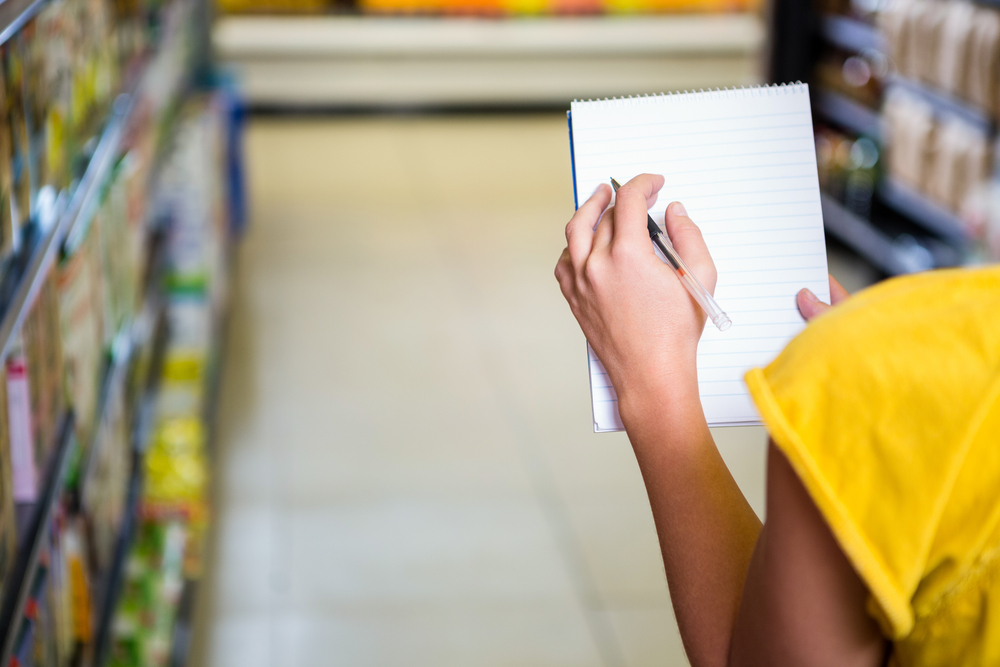 There's no doubt our consumer habits have changed over the last few months. While we worry about our friends in the restaurant industry and look forward to the days when we can return in full force, we also celebrate those who are doing the hard work in retail.
In reality, grocery stores have been on the front lines of this entire pandemic. They've kept Canadian families' pantries and refrigerators stocked, even as retail staff put themselves in harm's way day in, day out. The way we see it, we're seeing a new era of retail and grocery store prominence across the country.
Though visits to grocery stores are less frequent for customers, those visits are often more profitable for Canada's retail operators. Grocery sales are on the rise, in large part because visits, while less frequent, are more substantial. Simply put people are buying more, and when compared to years past, those sales are several billion dollars more this year as a result of COVID-19.
SO HOW CAN GROCERY STORES AND RETAIL OPERATIONS MAKE THE CUSTOMER EXPERIENCE MORE IMPACTFUL?
This is a great question, and in reality, the more impactful the experience for the customer, the more profitable for the operation. Many consumers will do whatever they can to avoid potential exposure to the coronavirus, and the result has been the rise of grocery delivery, curbside pickup, and as mentioned above, less frequent visits resulting in bigger purchases.
This means people are likely spending more time in the store per visit as they look to buy enough product to last for several weeks. There's the potential for consumers to be hurried and overwhelmed, their minds filled with lists and the easiest pathway through the store to minimize the time spent in the store. There are also many retail operations that are restricting the flow of traffic in the store and are providing mandatory pathways.
The bottom line is thoughtfully stocked and placed foodservice displays can be of great benefit to customers and operators alike. Merchandisers are a great opportunity to remind shoppers about the things they may have missed during their rushes through the store, and from a profitability standpoint, we all know impulse purchases lead to a healthier bottom line.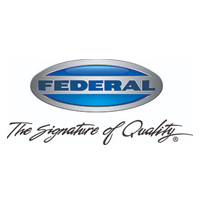 All About Federal's Merchandisers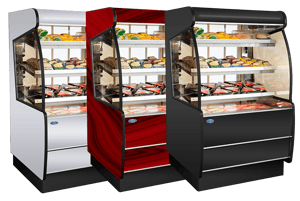 Merchandisers are the wave of the future, and key in retail and grocery industries. The Federal Hot Self-Serve is a heated merchandiser that is literally designed with the intent to appeal to those impulsive grab and go customers. They are great for stand-alone offerings, or compliment the line's cold open-air merchandisers perfectly in style and design. They have three tiers of heated shelving that's adjustable and fully stainless steel. They can also be positioned to be flat, or slanted down at a 10 degree angle to appeal to the user's eye.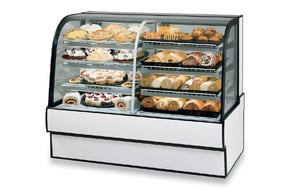 Pairing it next to cold merchandising is simple, because the Curved Glass bakery and deli display cases will provide a seamless transition from hot to cold. There are many styles of cold merchandisers available, from dual zone refrigerated, to hot bakery, to non-refrigerated bakery, and more. While displays come loaded with standard features unique to Federal, they can also be customized to fit and suit your individual needs, from function to style and appearance.
Why not offer what those guests want, while also increasing your operations overall bottom line? It winds up being a win/win for everyone; the increased instant gratification is fulfilled with impulsive and decisive consumers, and, in turn, the grocery operation reaps the benefit of that additional purchase.
If you're looking for ways to enhance your foodservice merchandising capabilities, W.D. College can help.