Staff Picks: Our Favourite Canadian Sandwiches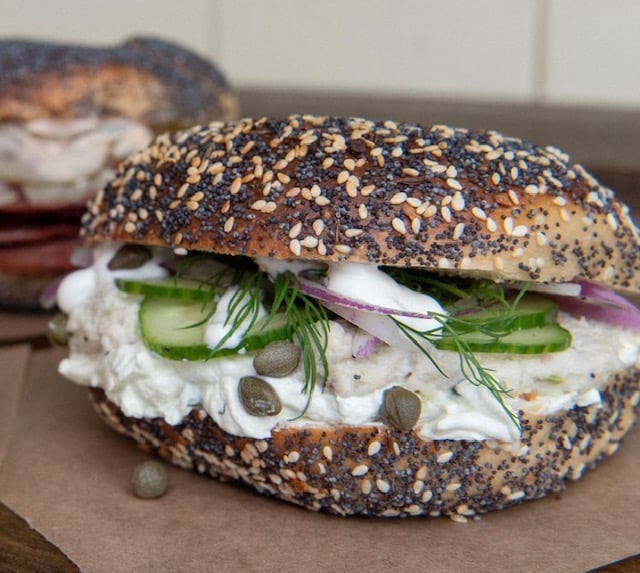 Canadian sandwiches are a delicacy that's so tasty you can't help but come back for more. On this virtual road trip, we'll be taking you all across the country dining for Canada's most delicious and traditional standout sandwiches. We're doing a deep dive into some regional popular Canadian sandwiches, and some insight from the WDC Staff Team about their personal favorites, too.
THE KUBIE BURGER
Made with a bun or bread roll to mimic the average burger style, this Alberta specialty is unforgettable. The name stems from the abbreviated word kubasa which stands for sausage. Made with creamy cheese spreads, caraway bacon sauerkraut, and fried onions, you can find this tasty dish at almost any diner or burger shack around Alberta.
THE LOBSTER ROLL
When you're looking for a little seaside flavour mixed with French bakings, the infamous lobster roll at Grand Baker's Bar & Grill will excite your tastebuds. Located right on the water in Lunenburg, N.S., the restaurant is home to this warm brioche roll treat. Mixed with lobster knuckle and claw meat, and served on an artisan-style hot dog bun, the toasted dish is delicious. Want a little more flavour? Try dipping it in the house-made citrus aioli.
HALIFAX DONAIR
Styled after a Greek staple from the 1970s, this pita-filled dish is unique in every way. This might be one of the most interesting wraps to assemble. It can easily be made with lightly roasted shaved beef, onions, tomatoes, and a specialty mix of homemade sauces and spices. It's become such a local favourite that in 2015 it was deemed the official midnight meal favourite throughout all of Halifax.
MONA'S GOAT ROTI
This Toronto Trinidadian classic is made with tender pieces of goat that are carefully seasoned with your choice of fillings. Options include curried potato, pumpkin, and spinach to wrap within the dough. Moan's Goat Roti is loaded down with Caribbean flavours to make a filling dish. One thing that makes the Roti cuisine so popular is that it can be taken home and frozen to eat later.
MONTREAL SMOKED MEAT
Once favoured as a Romanian pastrami, this brisket-based sandwich became a leading Quebec tradition. Made with cured beef and beef brisket that's often marinated for several days, you can date this rye bread-based sandwich's history back to as early as 1928. Mixing herbs and spices this mouth-watering sandwich is often eaten with a side of fries or chips, and sometimes paired with peppers or olives. This delicately made sandwich is more than fulfilling and is plenty flavourful.
PEAMEAL BACON SANDWICH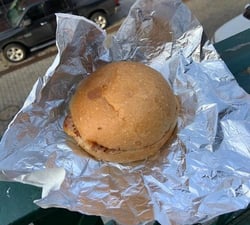 Another Toronto favourite is the peameal bacon sandwich. The sandwich got its name from the way bacon was once rolled into ground-up yellow peas. Today it's typically made with cornmeal and paired with mustard. Placed onto a kaiser bun you'll find flavour in every bite due to the way the bread soaks up juice from the bacon. At different locations throughout the Toronto city, you can find shops adding their own unique mixture of cheese, eggs, or lettuce to give the sandwich a little extra flavour.
STAFF PICKS

Canada may be known for its peaceful scenery, but it's also home to some of the best sandwiches in the world. Whether you're craving a light snack or a full meal, these meat-filled and veggie-based sandwiches are great for mixing traditional and local favourites with a taste everyone can enjoy. Thanks for reading and learning about a few of our staff favourites here at W. D. Colledge.
Sandwiches are a classic addition to your foodservice operation menu. Don't hesitate to ask one of our specialists about what their favourite sandwich is- they're local experts in the field!