Introducing the Culinary Colledge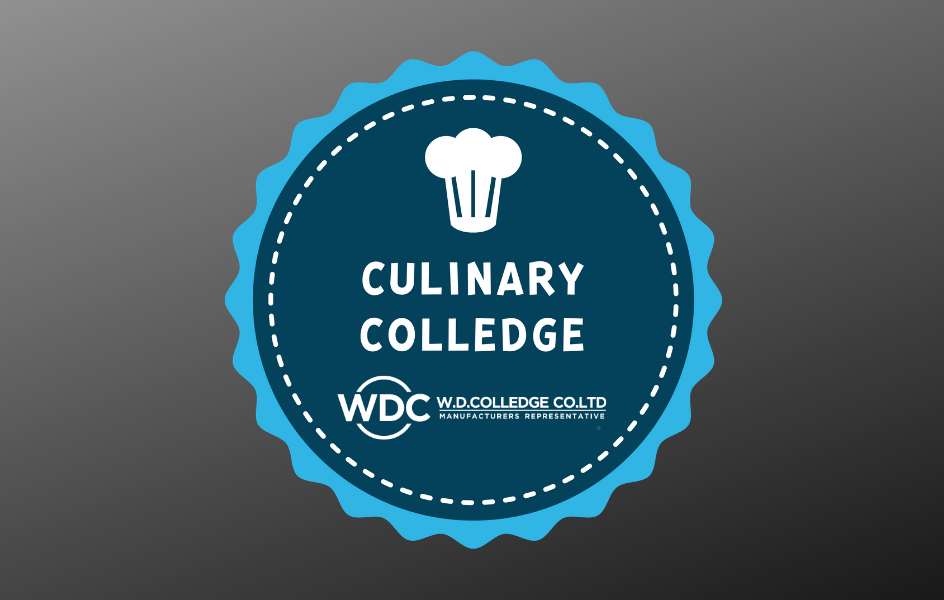 Do you ever wonder what exactly goes on inside the kitchen at W.D. Colledge?
Aside from lots of laughter and fun, we're hard at work test-driving the latest and greatest in foodservice equipment and want to bring those tips and tricks directly to you. We get messy and truly test out the pieces we rep and sell because we want to see how they would perform in real life situations, not just on a spec sheet or owners manual.
Our corporate chef Dave and culinary specialist Dan have been in the kitchen and have been cooking up something special. They're ready to share that knowledge, expertise and insider's tips to everyone.
We're happy to introduce the Culinary Colledge.
What is the Culinary Colledge?
The Culinary Colledge is an ongoing video-based series led by Dave and Dan. You can enjoy this series virtually from the comfort of your own living room or on-the-go from the road or industrial kitchen. It's a small glimpse inside the W.D. Colledge Test Kitchen.
Culinary Colledge is multifaceted; it can be used as online training, a sales tool, or a fun series from which a restaurant operator can gain knowledge and ideas. You can use it to see how different equipment pieces perform, doing real-life tasks and making really delicious recipes that we're sure you'll want to replicate.
The name Culinary Colledge is unique because it's a play on words for our brand W.D. Colledge, but it also can be used as a learning-tool. We hope that you will join us for this new video series journey, and follow along as we create together in the kitchen, and provide helpful tips of the trade along the way.