Introducing Our New Food Storage Optimization Action Plan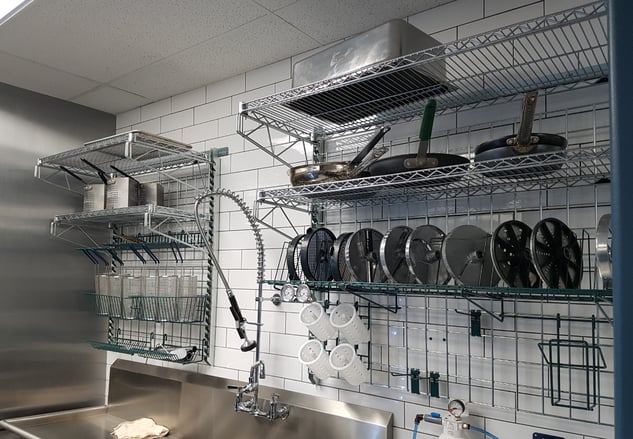 The team at W.D. Colledge is well-versed on the benefits, strategies, and tactics of food storage. In fact, this is one of our prime areas of focus when it comes to helping out foodservice operators across Canada.
Over the years, we've learned a lot, and we've also shared a lot about what we've learned. A few weeks ago we introduced some content on common food storage challenges and how to solve them, where we talked about some commonalities with food storage:
* There's no such thing as standard. In all our trips into kitchens, there isn't a single time where "standard" is the best answer to a storage challenge.
* Every foodservice operator can adjust at least one aspect of how they manage their storage and see measurable improvements, immediately.
* We need to pay attention to every stage of your storage processes, and spend time truly understanding your operation. It's not hard, but we have to be able to put in the work to accurately assess your space.
Today, we're happy to announce we're taking it one step further, and we're making our team accessible to you for a free food Storage Optimization Action Plan -- SOAP.
Okay, okay -- we know soap has its own meaning, but in reality, those two connotations aren't that different. When you cultivate the right storage system in your commercial kitchen, you're basically "cleaning" your entire operation -- making it easier to ensure food safety, making it more efficient for staff, and organising the overall culture of the kitchen.
So please take us up on our offer, and get a free SOAP with one of our food storage experts today.