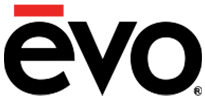 A Leader In Commercial Presentation Cooking Equipment
Display cooking equipment from Evo is used by leading foodservice operations to prepare and present innovative food concepts to optimize sales, minimize costs, and reduce waste. All with an emphasis on freshness and sustainability.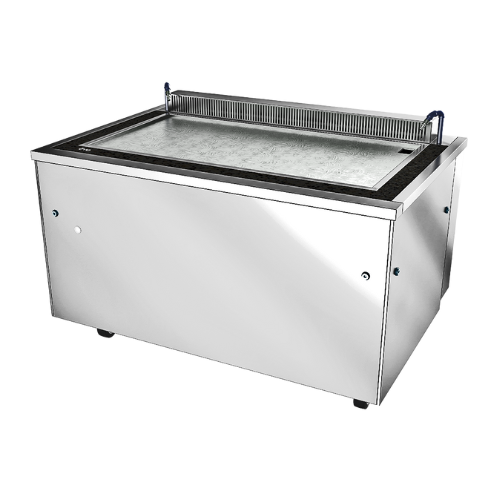 Ventless Griddle
Winner of the Kitchen Innovation award in 2015, the Evo EVent® ventless griddle is designed for front-of-house cooking for restaurants, arenas, cafeterias, resorts, and much more! Constructed with a four-stage filtration process, the ventless system eliminates smoke, particulates, grease-laden vapors, and cooking odors.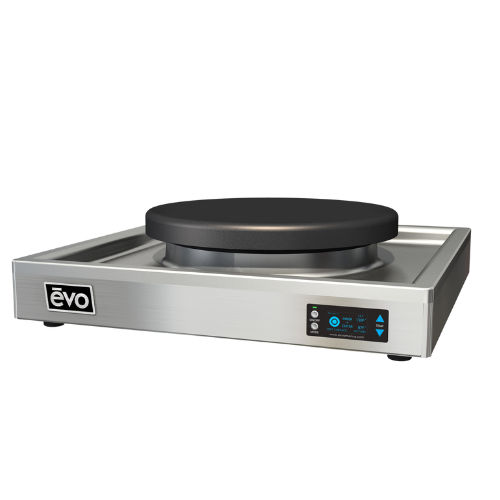 Chef Action Station
Perfect for display cooking in buffet lines and banquet rooms, the portable electric chef action station from Evo is an ideal "plug-and-play" setup for any indoor event. The seasoned cook surface allows chefs to cook a wide variety of items both directly on the surface or indirectly with pots and pans.
want more info about Evo?
Connect with our team of foodservice equipment experts!