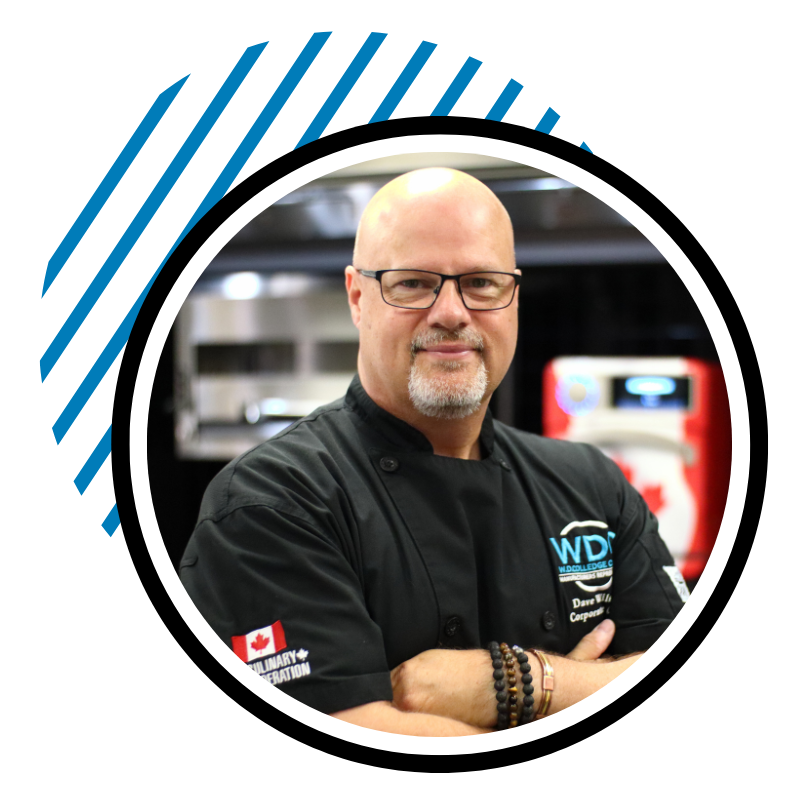 Dave Wilson |

Corporate Chef
(416) 629-8731 | dwilson@wdcolledge.com
I love cooking or learning to cook all styles of cuisine. I am always eager to learn new techniques and/or recipes. I started my culinary career when I was 16. My first exposure to cooking started at the KEG, still one of my favorite restaurants today. 30+ years later and I am learning something new every day. My favorite style of cooking is BBQing or Grilling – anything slow roasted or on the grill is my happy place.
When I am not in the Kitchen or cooking for friends and family, I love going to small venue concerts, being at the beach or on a lake during the summer, and supporting my local OHL hockey team in the winter. Hockey arenas are my second home. My all-time favorite meal was at the Girl and the Goat in Chicago – it was simply amazing is all I can say. If I am not in the Kitchen at WDC (it's spectacular, you should call me to arrange a visit), you can find me in my garage workshop working on my next woodworking project. I might have been a carpenter, but I loved the kitchen more.
WHO WE ARE
Canada's Leading Foodservice Equipment Manufacturer's Representative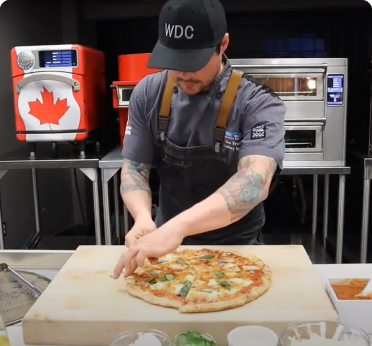 About Us
W.D. Colledge is passionate about improving your kitchen's performance. See what we're all about.
Learn More →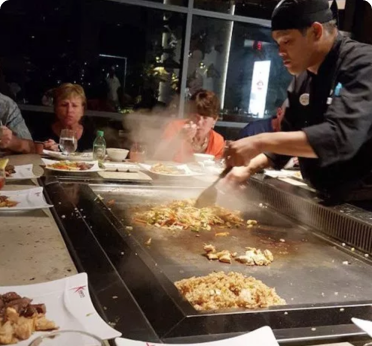 Factories
We only represent equipment and product lines that we trust will make an impact in your commercial kitchen.
View Brands →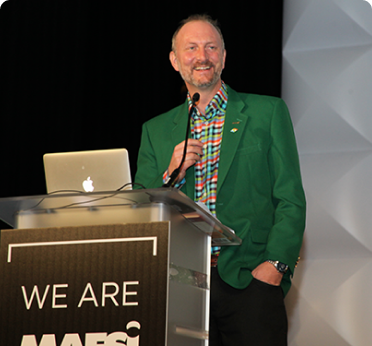 Our Team
What makes W.D. Colledge so unique? It starts with our people. Meet the personalities of WDC.
Meet Our Team →