From Guard to Ground, BSI Does it All
Known for their distinct style and diverse product lines, BSI creates equipment to enhance serving guests food. From front-of-house food guards to serving counters, BSI produces superior products that are highly versatile, seamlessly fitting to the exact needs of your foodservice operation.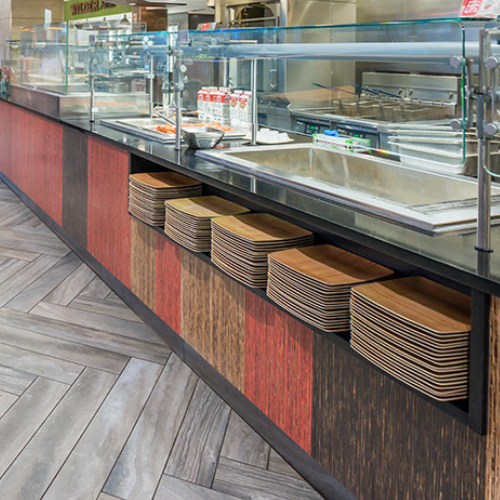 Serving Counters
Serving counters set the tone. From corporate dining to colleges and universities and every type of operation in between, how you develop your point of service will go a long way toward deciding how successful that service will be.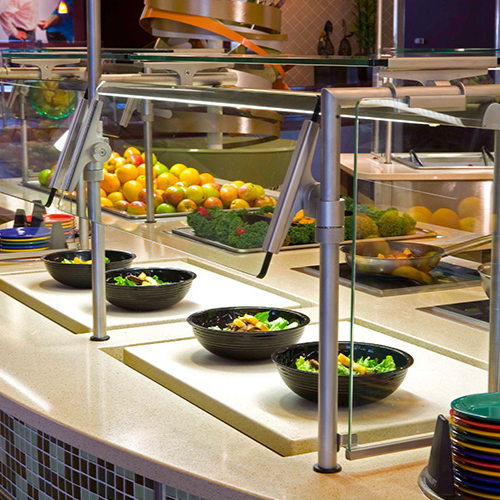 Food Shields
Sanitary and germ-free foodservice is more important now than ever. Whether a self-serve buffet or one served by the staff, having a reliable and easy-to-operate food guard can reassure guests and make life easier for employees.
want more info about BSI?
Connect with our team of foodservice equipment experts!