Creating Perfect Frozen Drinks With Hamilton Beach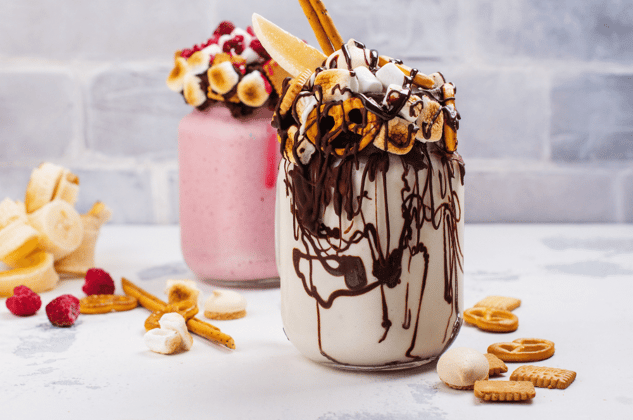 The summer season has begun, and as provinces across Canada are slowly opening up bars and restaurants, the time to get ready for those customers who are going to want to enjoy a frozen drink is now.

Frozen drinks don't only mean drinks that contain alcohol. There is a new trend in the beverage industry for a wide variety of frozen drinks. Easy to make and commanding a higher price point, they'll help add extra profits to your bottom line. Now it's even easier to prepare frozen drinks quickly with Hamilton Beach.
Milkshakes and Coffee Drinks
Today, two of the most popular frozen drinks are giant milkshakes, also known as freakshakes, and frozen coffee beverages.
Freakshakes originated in Australia and made their way across the ocean to social media posts everywhere. Have you ever seen one of those big milkshakes topped with whipped cream, donuts, bacon, candy, or any other kind of food imaginable? That's a freakshake! The Mix 'n Chill® Programmable Drink Mixer allows you to quickly add ingredients, making the drinks customizable and perfect for upselling.
Frozen coffee has also been a popular beverage option, especially for those younger customers who are familiar with purchasing them from national chains. Easily made with the Quantum® 950 high performance blender, all that's needed is some good quality coffee, milk or a milk alternative, and ice.
Trendy Adult Slushies
Another hot trend is frozen cocktails, also known as adult slushies. Able to be created with beer, wine, or liquor, these drinks are another drink that will help set your business apart from the competition. Hamilton Beach's line of bar blenders is powerful enough to blend ice smoothly into the beverages and durable enough to make drink after drink without overheating. The QuietBlend™ technology also minimizes noise, allowing conversations to continue without interruption, except to sip those great cocktails.
Healthy Smoothies
One trend that has come out of the pandemic is the desire for many people to be healthier. That might include eating more fruits and vegetables. An easy way to offer this to your customers is to put healthy smoothies on the menu. With more people taking on a plant-based diet, providing smoothies as a more nutritious option can bring a new customer base. Hamilton Beach offers commercial smoothie equipment, including blenders and juicers, to help make the perfect smoothie for all your customers.
Ready to learn more? Let's schedule a FREE foodservice consultation.