Take a quick survey about ventless
Do you think that ventless may be the answer?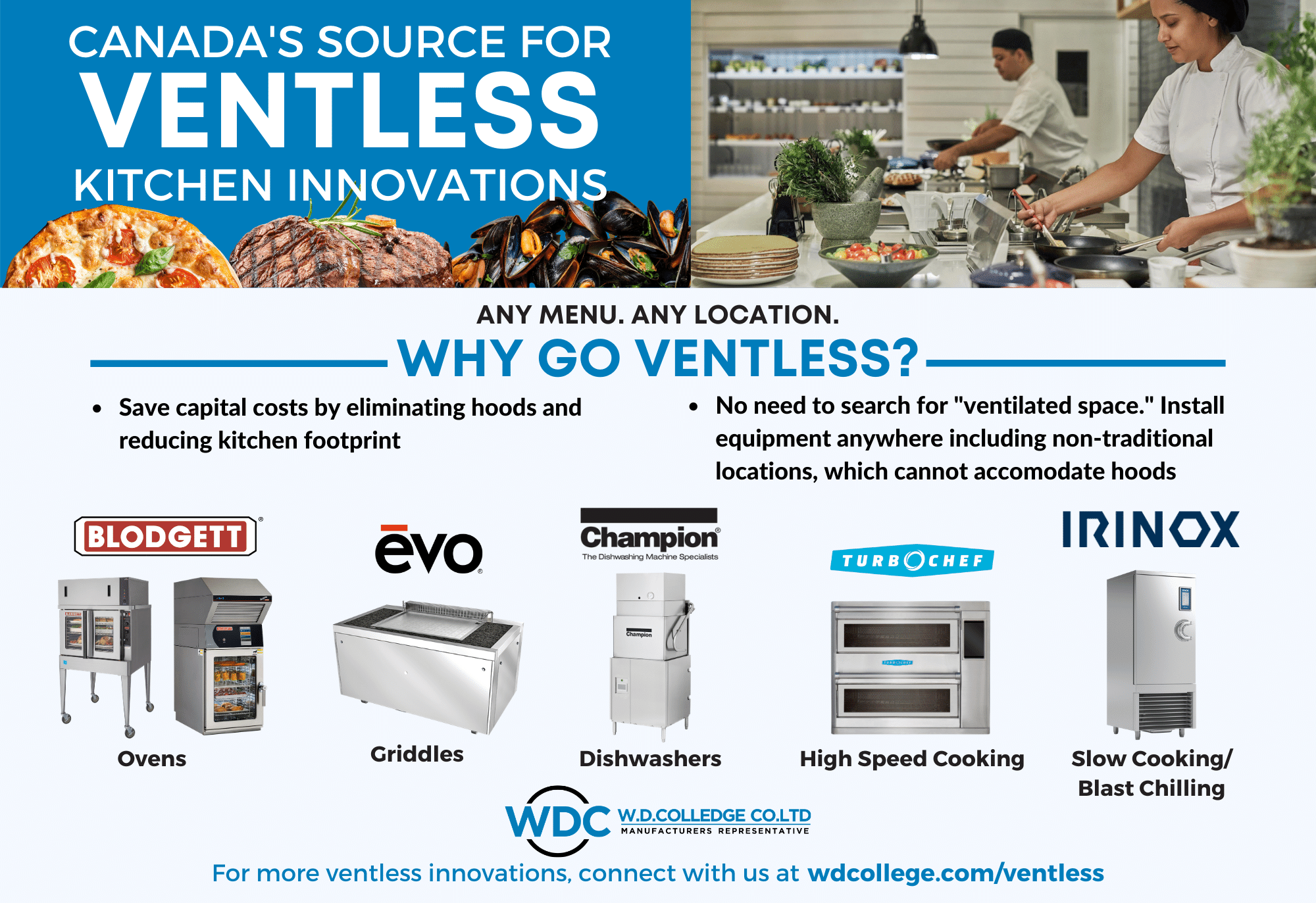 We know that your restaurant or foodservice operation is unique. No menu is the same, no space is the same, and we want to work alongside you to figure out a system that works.
Ventless equipment may be the golden ticket that you've been waiting for. Ventless options are vast; dishwashers, ovens, conveyors, griddles can all be done ventless, saving you time, money, and space.
Fill out the quick survey to the right to connect with a ventless expert at W.D. Colledge, and see how ventless may be the innovation that you've been searching for.